Dreamy, enchanting, magical — just some of the ways to describe the beautiful Cavendish and Gables Shore region. But what happens when you add a dash of extra romance to the mix? To kick start a memorable Island summer, Cavendish Beach's Always Yours event was born, a romance-inspired event that ran from June to July with a variety of romantic staycation packages, epic culinary experiences, romantic scenes that will set your heart aflutter, and so much more!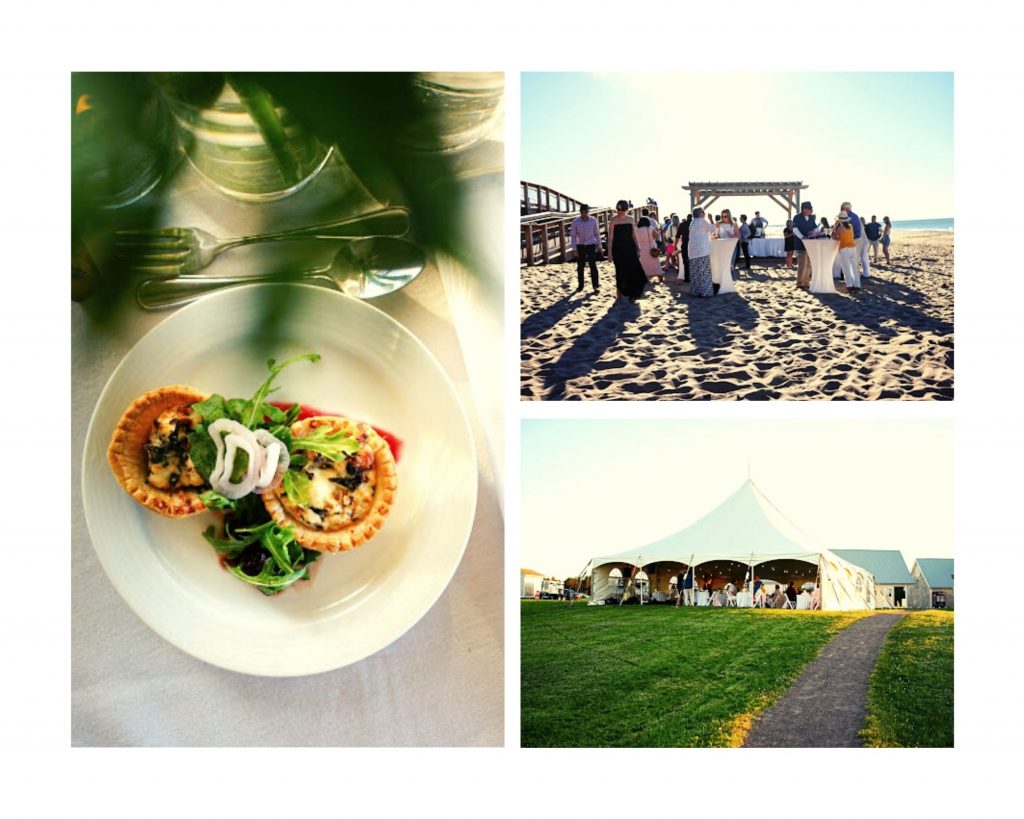 Let me set the scene for you: Feel the gentle breeze off the shore as you dine by candlelight. Over the clinking of glasses and live music, you can hear the distant sound of gentle waves crashing along the shore. The sun starts to set, showering the dunes with its golden glow. Fine Dining on the Beach was easily one of the most unique and dreamy events of the season!
The evening started off right on the sandy shores of Cavendish Beach with fresh local oysters and glasses of Red Island Cider's Billets-Doux, a lavender strawberry cider made exclusively for Always Yours and the most perfect bevvy for the start of summer! As the sun made its way down, guests made their way up to the event tent for the main event: a delicious three-course meal featuring in season local ingredients with wine pairings curated by Stellar Somm.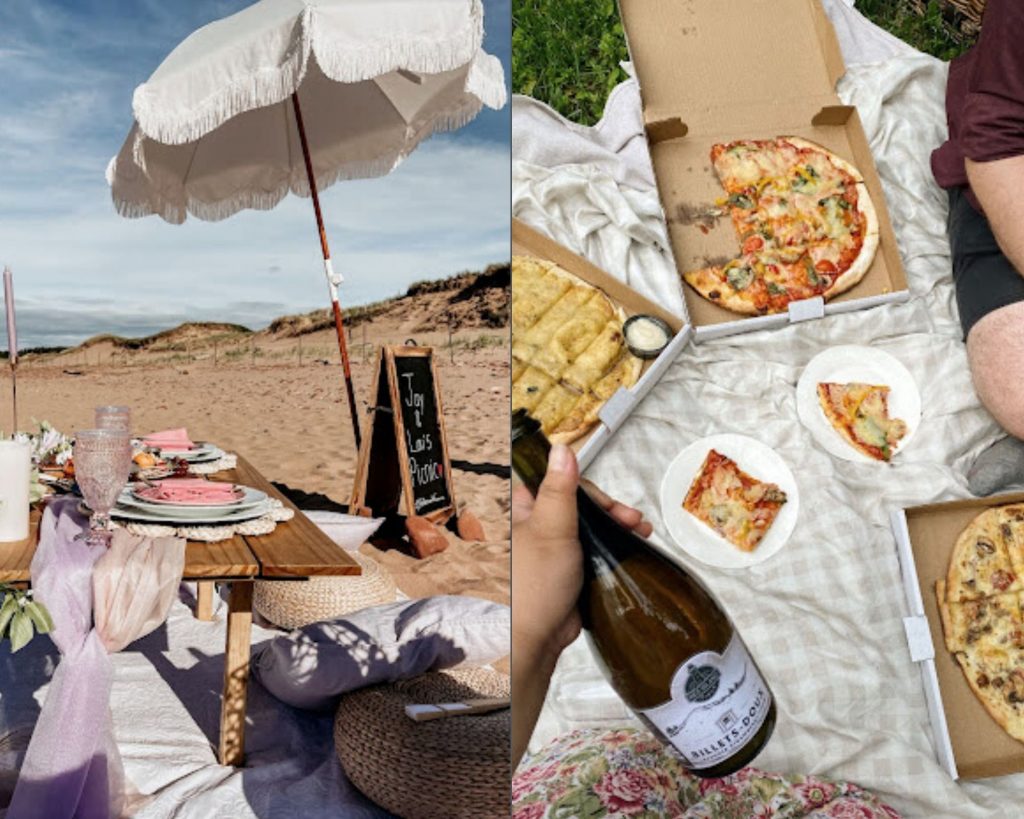 Nothing says fun and relaxing with a hint of that old-world romance than taking it back to the classics and packing up a picnic! Throughout the month, you could grab a Shorely Yours picnic to go from participating locations in the area such as Glasgow Glen Farm and the PEI Preserve Company. Some restaurants let you build your own basket, picking and choosing what goes into your very own picnic, almost like you packed it yourself but without all the prep!
While the Shorely Yours picnics were available all month, the Pondside Picnic was a special free event held in the beautiful Cavendish Grove! We made our way to the picnic area, our Shorely Yours picnic in tow, while my partner regaled me with tales of Rainbow Valley and pointed out where everything once stood. We laid down our blanket underneath a swaying canopy of trees and dined on wood-fired pizza and more Billets-Doux, while being serenaded with live music all afternoon.
And if you're looking for something with a little more pizazz but without the extra effort, Cordial Picnics delivers on the most luxurious and gourmet customizable picnics for the ultimate romantic date. The best part is Cordial Picnics is here to serve on the most gorgeous picnics all summer long. For swoon-worthy locations to set up your picnic, try Cavendish Beach or the Cavendish Grove.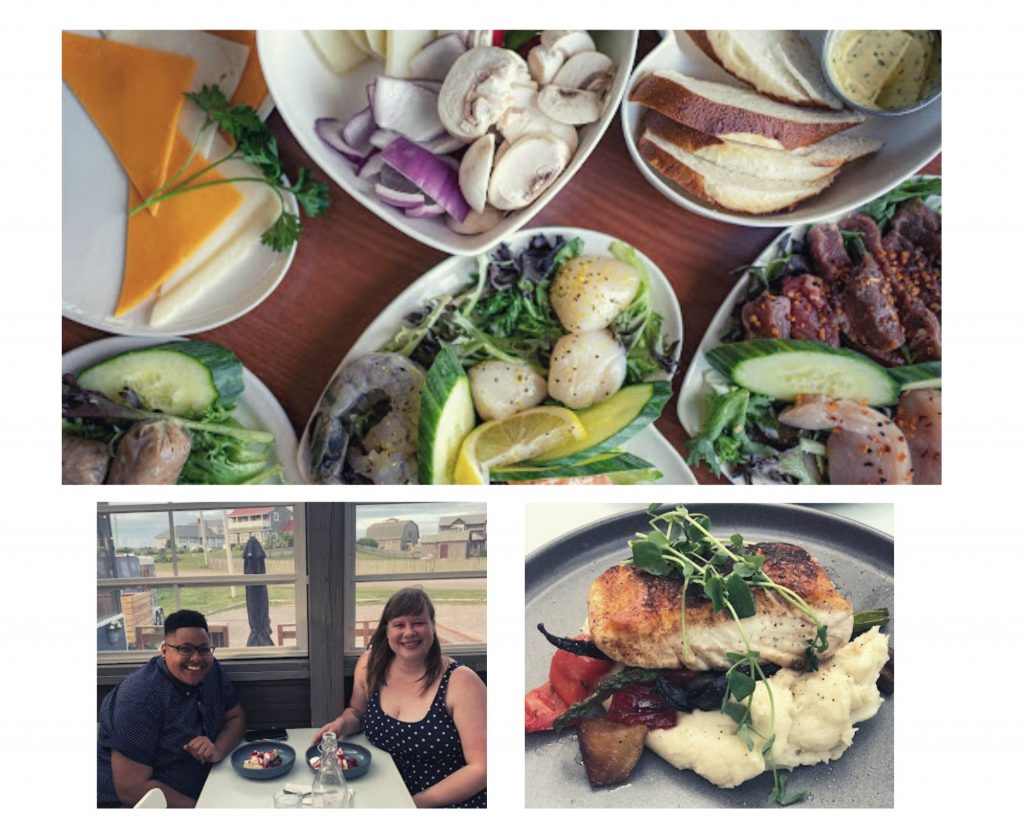 I would say that food is totally its own love language and I wasn't kidding when I said this month was full of epic culinary experiences! Local restaurants throughout the North Shore delivered on some truly incredible date nights with their Shorely Yours Date Night Prix Fixe dine-in menus. Heart eyes for days!
Aside from their Date Night features, restaurants like Chez Yvonne offered other unique dining experiences such as their Raclette dinners for two, which involved melty gooey cheese a top meat and veggies that you grill yourself, as well as The Dunes Studio Gallery and Cafe with their Titanic Night, featuring 5 of the 13 courses served on the Titanic! And I can't forget to mention Sea Shanty Sounds, an evening with Island lobster, Island music, and local drinks with a backdrop of Fisherman's Wharf in North Rustico.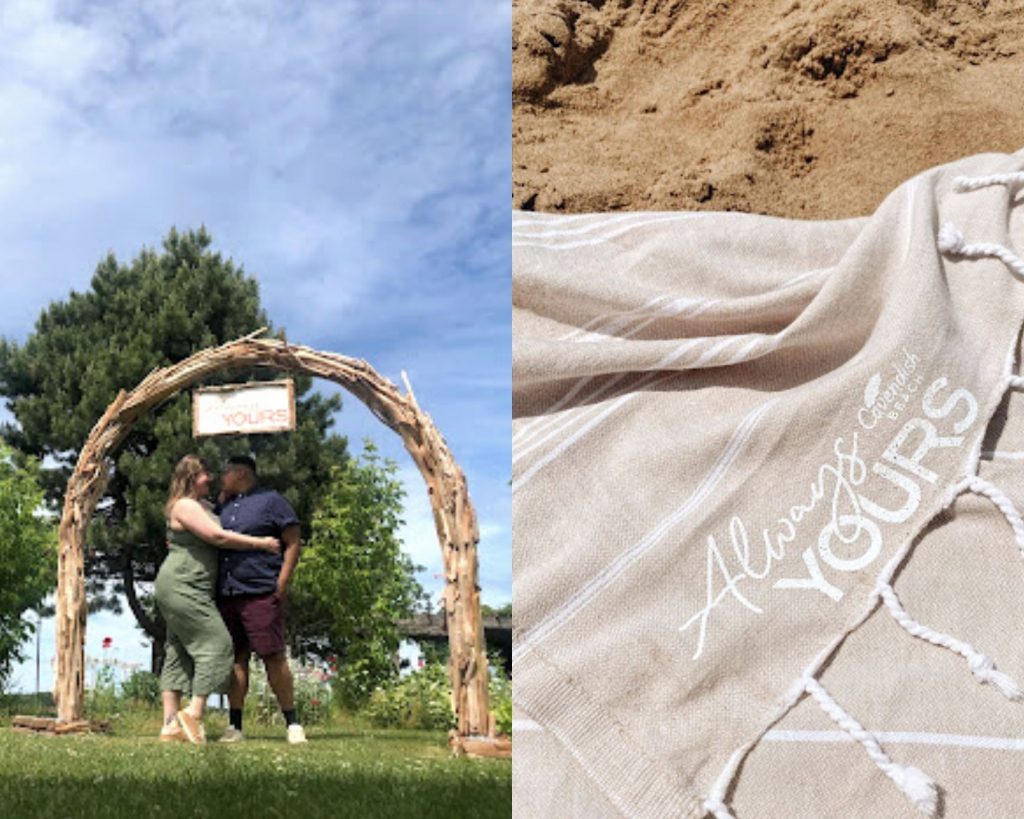 Cavendish is already super romantic in itself with a ton of free activities and breathtaking sights to see! From the stunning coastal views and June's fields littered with lupins to feeling like you've jumped right into a storybook setting aptly named Lover's Lane that light up when the sun goes down. Visitors could take a stroll through the village of Avonlea to grab a photo of the wisterias and the Always Yours archway or go stargazing in the quiet of the night, from a private patio or your favourite lookout. There were also complimentary U-Fit sessions every week complete with U-Fit extraordinaire Gord Mcneilly.
Cavendish Beach's Always Yours event was the first of its kind and I'm hoping it returns for another season. Not only did we get to explore local restaurants, support local businesses, and taste some of the best the Island has to offer, this event was also a reminder to always seek out the wonder and romance in the everyday, from the cosmic wonders in the night sky to all the wildflowers in the ditches. Cavendish and the Green Gables Shore in the summertime is definitely the perfect spot for a romantic getaway!