The Matthew Jelley Business and Tourism Scholarship
The Matthew Jelley Business and Tourism Scholarship of $1000.00 is available to residents of Prince Edward Island enrolled or accepted to an educational institute and enrolling in either a tourism related discipline or business related discipline. This scholarship is financed by members of the Tourism Cavendish Beach Inc. Matthew Jelley has dedicated himself to his entrepreneurial pursuits and at the same time has volunteered his insight to help build a stronger tourism product on PEI. The objective of the business and tourism scholarship is to encourage increased professionalism in Prince Edward Island's tourism industry.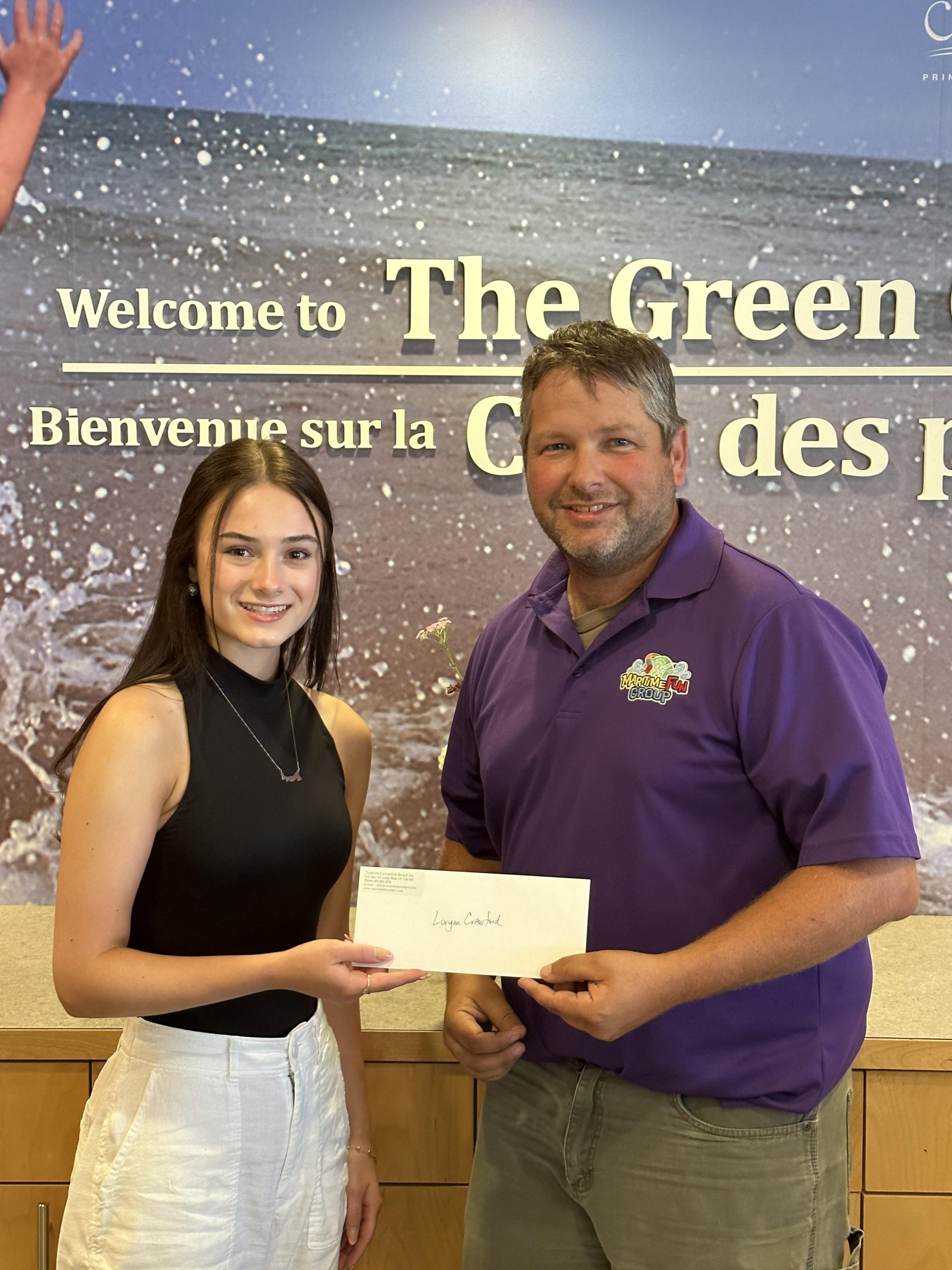 Lorynn Crawford is the recipient of the 2023 Matthew Jelley Business and Tourism Scholarship Fund.  
In your own words, please attach a 200 word composition highlighting your tourism or business background and explain how that has helped shape your future plans. Please attach this with your application along with a transcript of your last year's marks. For current High School applicants please ensure your 1st semester marks of your Grade 12 are included.
Acceptance or enrollment in a recognized tourism or business program at a college or university.
Previous work experience in the tourism industry and/or business entrepreneurial pursuits.
Applicants must have an average of 75% in their last year of school.
Resident of Prince Edward Island