Searching for a haven from the busyness of everyday life?



Welcome to Prince Edward Island, where rest and relaxation are simply a way of life. Where there's no such thing as rush hour. Where the salty sea breezes will carry away your worries and the golden sun will wrap you in a warm, welcoming embrace. 
And there's no better place to 'get away from it all' than PEI's most famous stretch of waterfront bliss, Cavendish Beach. Ditch your smartwatch, turn off your phone (or at least the notifications), toss the 'to do' list, and kick up your feet – you're on island time now. 
Sleep Well, Sleep In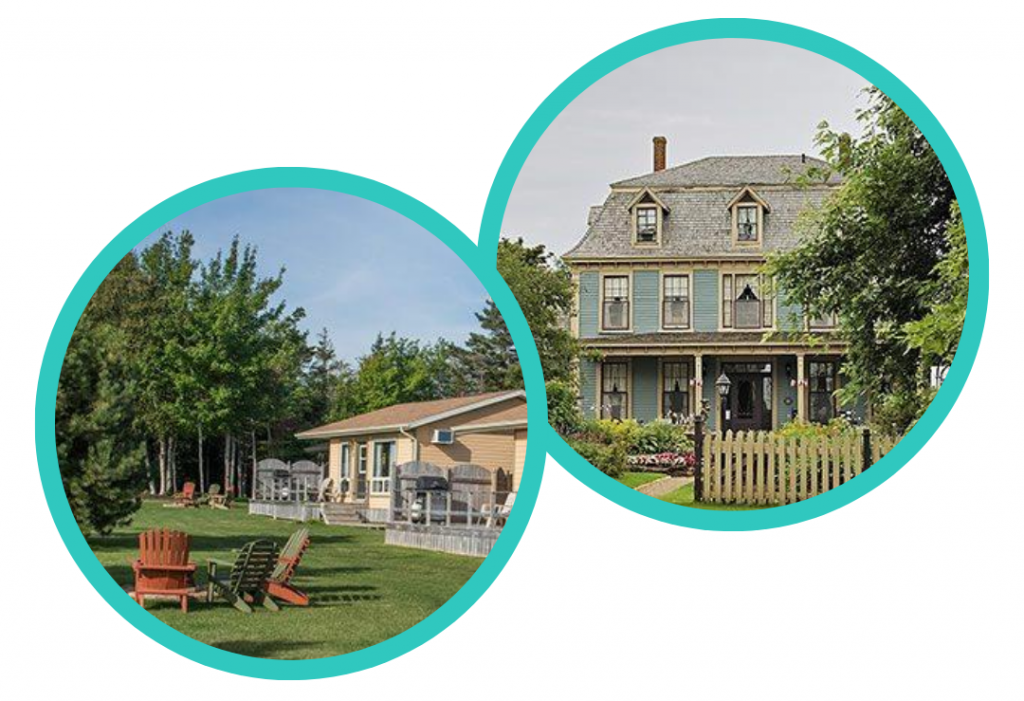 A good night's rest can do wonders for the mind and body. In Cavendish Beach, you'll find an array of accommodations offering a restorative experience to match your style. Stay on a working farm where you'll be served a hearty breakfast and have the chance to meet a menagerie of farm animals. Book yourself a getaway at a private waterfront cottage complete with a luxurious bath and king size bed that will lull you into a fitful sleep.  Pack up your tent, find the perfect camping site, and fall to sleep under the stars. No matter where you choose to rest your head, you can count on exceptional hospitality and a quiet night's sleep at your Cavendish Beach accommodations. For an added indulgence that you very much deserve, treat yourself to a spa service at Cocoon at the Beach. Cavendish's mini spa offers manicures, pedicures, facial bar services, and more. 
Soak Up Beach Vibes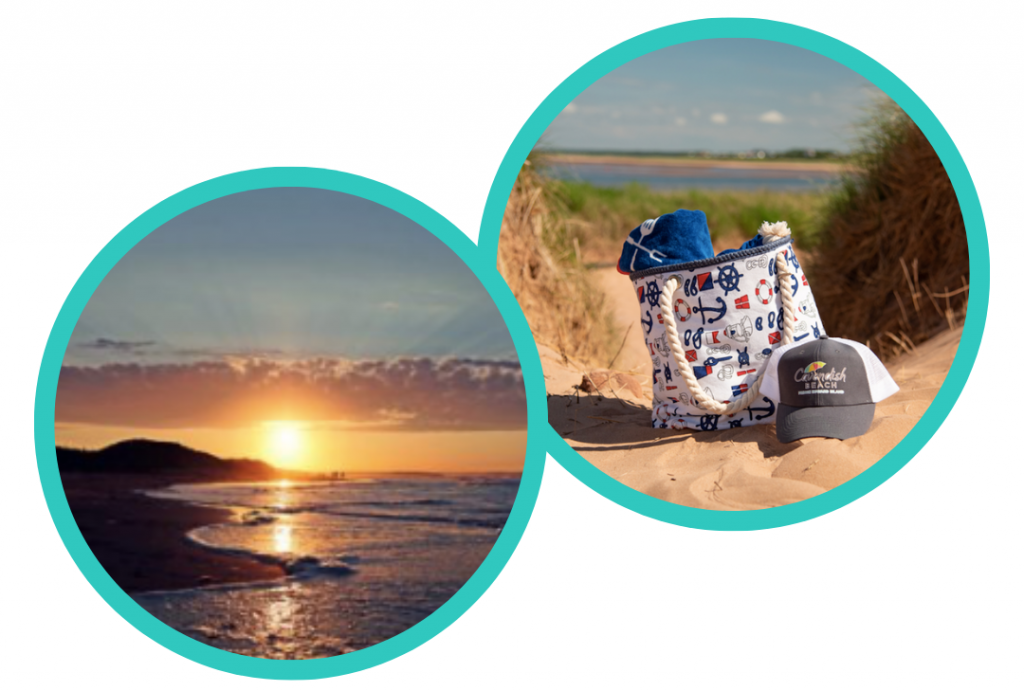 There's nothing more quintessentially 'island' than spending an afternoon at the beach. Warm sand, gently lapping waves, and miles of stunning, unspoiled ocean views – Cavendish Beach is kind of like your very own real-life version of a relaxation app. Except a thousand times better than the app. 
Want to keep things socially distant while you're beachside? Cavendish Beach includes a 6 km sandspit with plenty of space to find a piece of beach that is all yours. Bring along a beach-worthy book, tuck into local takeout, build sandcastles along the seashore, take a dip in the warm waters of the Gulf of St. Lawrence, or go for a stroll. Whatever your beach vibes, you'll find the perfect place to soak them up along the North Shore's National Parks system. 

Make Memories While Seaside Dining

A refreshing cocktail, freshly-caught seafood, and gorgeous seaside views – relaxing over a meal with family or friends is the stuff great memories are made of. Forget fast food and treat yourself to a leisurely lunch or dinner at one of the many cafes or restaurants in the Cavendish Beach region offering patio dining. Let those worries slip away as you break bread, toast the good life with your loved ones, and feast on a bounty of local delights including lobster rolls, oysters, new potatoes, and seafood chowder. 
Feel like dining al fresco, but want to skip the patio? Consider ordering takeaway and enjoy a private picnic. Cavendish Beach has plenty of perfect places for picnicking!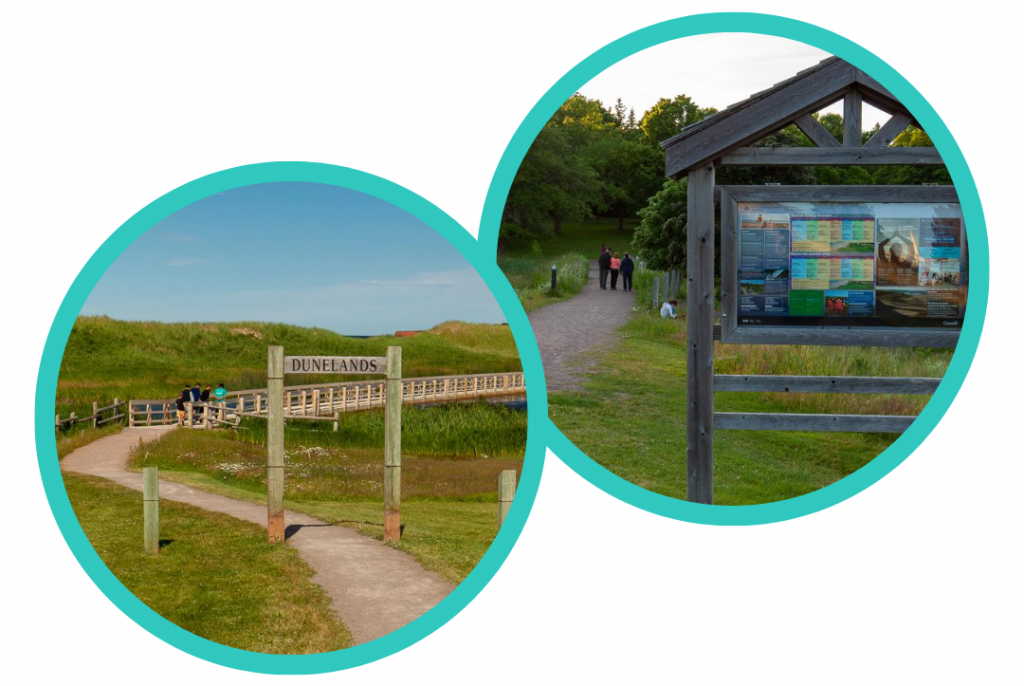 Let Nature Work its Wonders
Enchanting forests, winding red-dirt lanes, rolling hills filled with wildflowers, wide-open skies, and spectacular sunsets. Let nature work its restorative wonders as you discover the region's stunning array of landscapes, flora, and fauna. Take a walk along the trails at Cavendish Grove or Green Gables Heritage Place, bicycle along clay heritage roads, or find a grassy patch of paradise, lay down a blanket and soak up the scenery with all of your senses. 
Discover Quaint Villages
The North Shore is dotted with quiet and quaint villages that will steal away your heart and seemingly slow down the passage of time. Meander along the boardwalk and visit artisan shops in North Rustico as you watch fishing boats sail along the sparkling waters of the harbour. Pay a visit to the Gardens of Hope at PEI Preserve Co. in New Glasgow and stop to smell the roses and other flowers in bloom. Make your way to Stanley Bridge and New London for more scenic vistas. Stop in at Potter's Parlor for an ice cream treat and take time to visit Village Pottery once you've finished your cone.  
Take an Inspiring Literary Tour
"You never know what peace is until you walk on the shores or in the fields or along the winding red roads of Prince Edward Island in a summer twilight when the dew is falling and the old stars are peeping out and the sea keeps its mighty tryst with the little land it loves. You find your soul then." – L.M. Montgomery, Anne of Green Gables

PEI's most beloved author surely appreciated the quiet magic and stillness that the Island gifts all that explore its shores and fields. Learn more about L.M. Montgomery's life and her impressive contributions to literature by taking the self-guided Inspiring World of L.M. Montgomery literary tour. This relaxing tour will take you to some of the most important and meaningful places that inspired Montgomery's writing. 

The tour includes over 15 inspiring places – which ones you choose to visit is entirely up to you. A 'must' for those visiting Cavendish is a visit to Montgomery Park in Cavendish. Take your time exploring the peaceful park and visit the newly unveiled statue of Montgomery.  
—-
No matter where your travels take you in Cavendish Beach, rest and relaxation is bound to find you. Make the most of your retreat by disconnecting from the everyday demands of life and you'll soon find yourself reconnecting with the things that matter most.