Green Gables Balsam Hollow Trail
The Balsam Hollow Trail starts by following Lover's Lane, an old gravel road that takes you towards the stream. If you visit at the right time of year you will see lots of wildflowers along the old road. After a short distance the trail leaves the old road by crossing a small bridge. This is where the trail starts to follow the stream. The rest of the trail follows the stream, crossing it several times with small bridges. After the second bridge the trail travels on both sides of the stream forming long narrow loops. The west side goes through the woods higher up on side of the stream valley. There are a few sets of stairs on this section.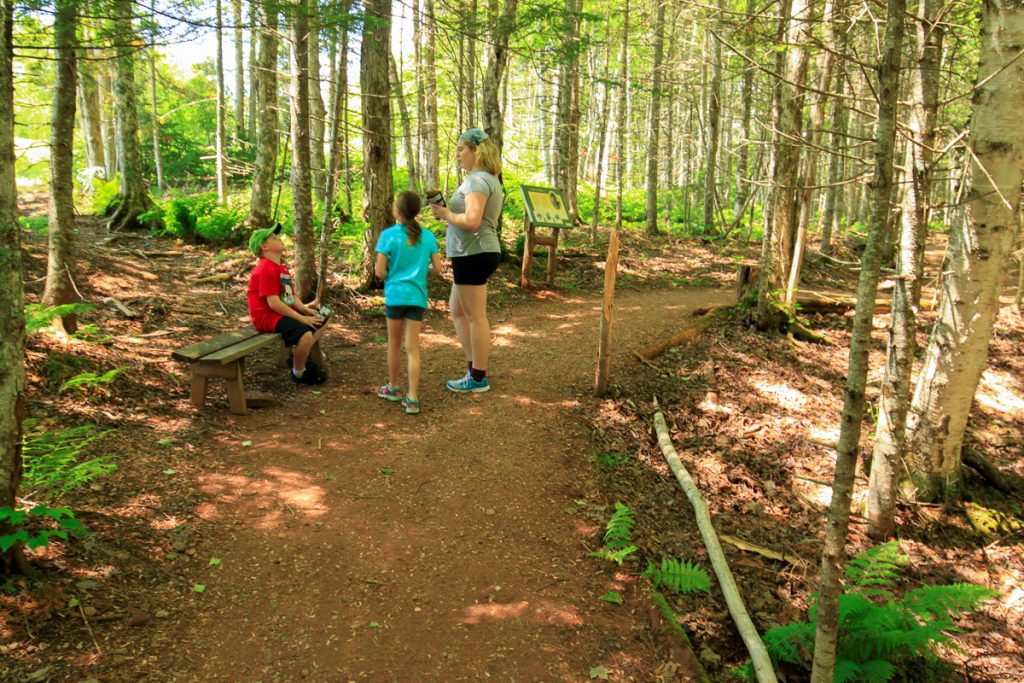 The trail is full of interpretive signs with quotes from some of L. M. Montgomery's writings (see From the Sign below) about nature and about the Acadian forest that surrounds you. The trail travels through a mixed wood forest of balsam fir (where it got its name), spruce, and birch. The forest floor surrounding the trail is usually full of ferns.
Trail information sourced from http://hikingpei.ca
View Directions
Nearby Trails