Date night is important, but coming up with romantic things to do can be tricky! Luckily for you, we've come up with a list of perfect date ideas to inspire you! It's the perfect opportunity to make time for date night, with that special someone. During the month of June, Cavendish Beach is offering up many intimate and cozy activities and events during Always Yours that are perfect for that first date, a double date, an anniversary celebration, at-home dates (who doesn't love takeout?!), and everything else in between It's easy and fun to keep the romance alive in Cavendish Beach this June!
10 Date Ideas in Cavendish Beach during Always Yours, June 10th – 26th: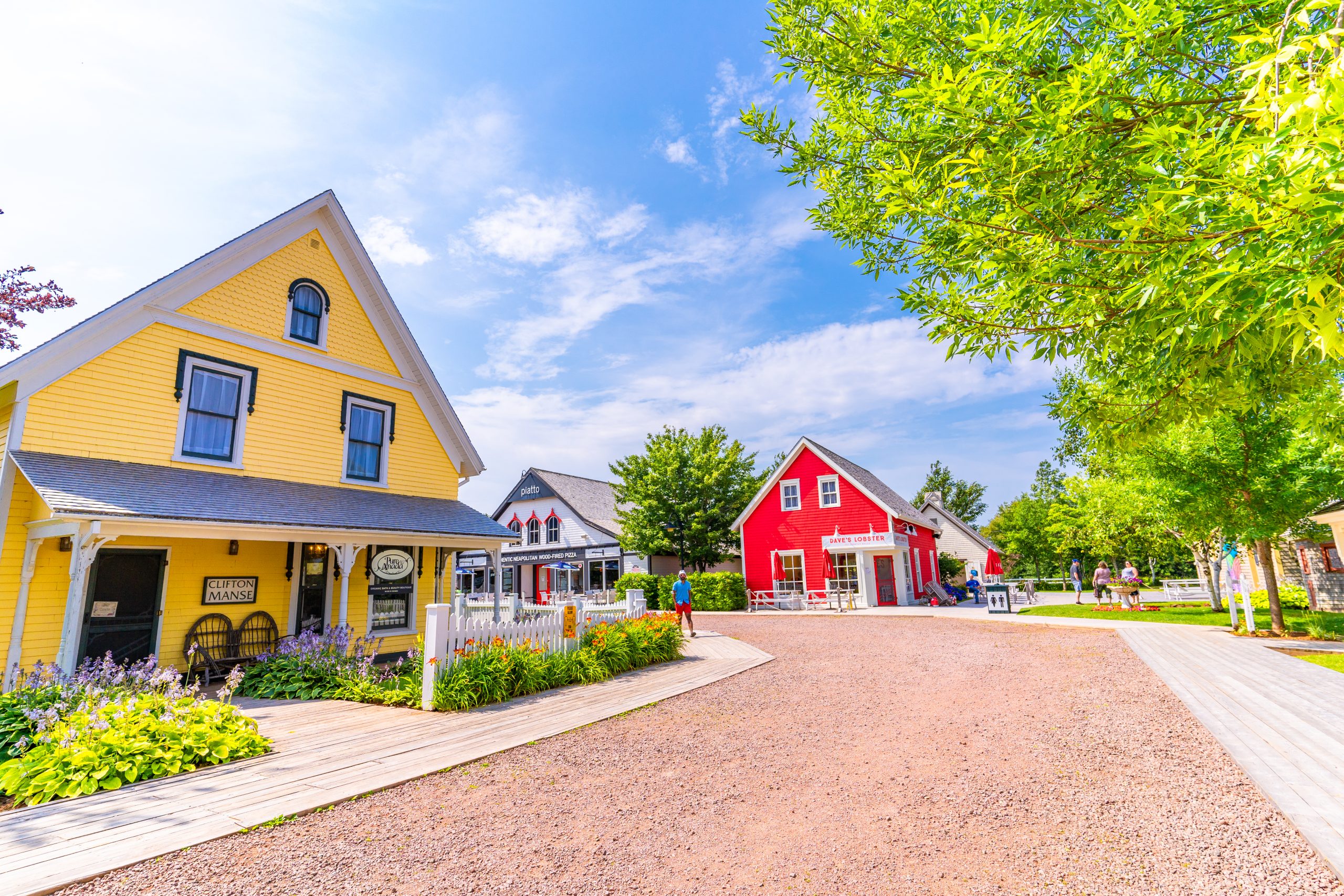 1. For couples who like to keep active:
If you enjoy being active and are also a foodie, our food hikes are for you. Always Yours has two food hikes in Cavendish Beach this month: Secret Paths Food Hike on June 19th (a great father's day date idea 💡) and Along The Shore Food Hike on June 26th. The food hikes begin with breakfast and live entertainment before embarking on a 7-8km and 10.5km hike, respectively. Comfort stations with nutritious snacks and entertainment at the halfway point and lunch provided at the end of the walk.

2. Afternoon dates:
Make your way to Mariner's Cove Boardwalk to find one of the best Instagram spots in Cavendish to take photos! The faceted aluminum heart that is abstracted at different perspectives by local architecture firm Nine Yards Studio. While there, take in a round of mini-golf followed by a tasty Beavertails Pastry. This couples special is being offered June 11th & 12th, and then daily June 18th – 26th. No need for advance planning, you can book upon arrival!
3. Dates for Music Lovers:
Get tickets to the biggest Sea Shanty Party in Prince Edward Island taking place on Saturday June 18th at Avonlea Village. Michael Pendergast, along with guests Leon Gallant, Robert Pendergast, Thomas Kirkham and Ray McDonald have a night of storytelling and Sea Shanty tunes that will have Avonlea Village rockin'.

Guests will be greeted with world famous Green Gables oysters, smoked salmon, roasted mushroom and fresh herbs spread, slow-roasted pork pate and a welcome cider from Red Island Cider.

Make an evening of it by booking a romantic dinner prior to the event, at one of our many great restaurants throughout the Cavendish Beach region.

4. The Ultimate Dream Date:
An exclusive opportunity to really WOW your loved one with a special dinner for two at the world-famous Cavendish Beach, Prince Edward Island National Park! Book your intimate table of two at the Always Yours Signature Event, Fine Dining on the Beach. The event starts on Cavendish Beach with oysters, prosecco and Red Island Cider before sitting down to dine in PEI National Park overlooking the beautiful dunelands. A delicious three-course meal prepared by Chef Adam Loo and entertainment by Tara MacLean, Kinley Dowling and Nick Doneff will be certain to give you 5 gold stars for planning that perfect dream date. ⭐⭐⭐⭐⭐. Not to mention brownie points in the bank!

5. Classic Dinner Dates:
Book a reservation at one of the restaurants on the North Shore offering special three-course prix fixe menus during Always Yours. Check out the menus online and book a table at your favorite restaurant.
To make it simple, here's how to make reservations:
Chez Yvonne's (902) 963-2070
Blue Mussel (902) 963-2152
Preserve Company (902) 964-4300
The lost Anchor (902) 360-2221
Inn at the Pier (902) 886-3126
Shaws (902) 672-2022

6. Low Key Date Ideas:
Take out picnics are ideal for an at-home date or a picnic date in the park, depending on your mood. Cavendish Beach has you covered with take-out picnics available from Inn at the Pier, Samuels Coffee House located in Avonlea Village and Glasgow Glen Farms.

Create a cozy space at home to enjoy the picnic, make a Spotify playlist and light some candles for a romantic no-prep, no-clean-up date at home! You can also take the picnic on the road, grab a blanket, and enjoy it at a nearby park. We suggest Cavendish Grove, Montgomery Park or a lookout along the Gulfshore Parkway in the Prince Edward Island National Park.

7. For couples who need a getaway:
You need to set aside time to be together and keep that romance alive! A night away (or two!) could be exactly what the heart needs. Here's a round up of the romance packages on offer to make your romantic getaway extra special.
Fairways Cottages – Secret Paths, Food, Hiking & Cycling starting at $249.00
Cavendish Bosom Buddies Cottages & Suites – Romantic Retreat for Two starting at $340.00
Inn at the Pier – Always Yours at Inn at the Pier starting at $369.00
Kindred Spirits Country Inn and Cottages – Memory Lane Romance starting at $179.00
Kindred Spirits Country Inn and Cottages – Always Yours Romance Package starting at $439.00
The Graham Inn – Double Date Package up to 4 couples starting at $1200
8. Couples Golf Date:
Who doesn't enjoy a round of golf? Plan an evening on the greens for your next date. The Golf Cavendish Beach Couples Package includes two 9 hole green fees and cart, two warm up range balls, two drink tickets, one shared appetizer, a couples photo and one 25% off coupon for pro shop merch – all for only $99 per couple during the Always Yours Event! Couples Golf Dates are available at Andersons Creek, Eagles Glenn, Glasgow Hills & Green Gables.

9. Get outside and explore dates:
Date night doesn't always have to include food and wine. Spend time together while enjoying the outdoors and sticking to your healthy routine. Outside Expeditions in North Rustico has you covered for a healthy date, and they're offering special prices for the Always Yours Event!
Book a two hour guided kayak excursion
Rent a hybrid bike and explore PEI's North Shore

10. Outside the box dates:
Just a few more ideas for you to consider for your next date. These outside-the-box dates are available in Cavendish Beach during the Always Yours event June 10th-26th! For more inspo- check out the Always Yours full schedule of events.
Take a day off together and go for $1 oysters at Shaw's Hotel
Eat for hours at Chez Yvonne's raclette dinner for two
Sit on the beach or maybe just out on the lawn and watch the stars
Get tickets to see Lennie Gallant live at Shaw's Hotel
Attend a sommelier event
Be a local tourist and visit local tourist attractions

There you have it! 10 date ideas in Cavendish Beach. We hope this inspires you to book that sitter, gain the courage to ask someone new out or make plans for your next date night!