PEI Mutual Festival of Small Halls
With more than 50 performances over 14 days in June, in over 40 rural community halls, the PEI Mutual Festival of Small Halls is a critically acclaimed traditional music, storytelling and dance festival that will have your toes tapping across the Island.
Recognized as an East Coast Music Award nominee for "Event of the Year" in 2011, 2012 and 2013, and winner of the Music PEI 2010, 2011, 2012 and 2013, 2016 Event of the Year and 2016 Presenter of the Year, the Festival mixes music and dance from PEI's rich Irish, Scottish and Acadian cultures, along with the Island's proud tradition of singer-songwriters and folk tales.
Held annually from June 10-23rd, the PEI Mutual Festival of Small Halls brings exceptional shows to treasured places many visitors and locals alike have not yet discovered. Many Island performers will be returning to the small communities and rural stages where their careers began. A wonderful medley of roots, folk and traditional music will take place in cherished halls of all shapes and sizes, found down back country roads and along breathtaking coastal drives.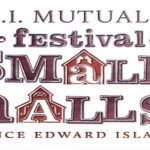 Visit Website
Related Activities