Spring is making everything vibrant and alive. The world is opening up. It's time to get back to travel! Are you ready to spend that long overdue vacation, and start putting checkmarks on your bucket list again? Cavendish Beach can ensure a memorable vacation for everyone! Discover everything that the stunning North Shore of Prince Edward Island has to offer, all within a short distance from the Prince Edward Island National Park.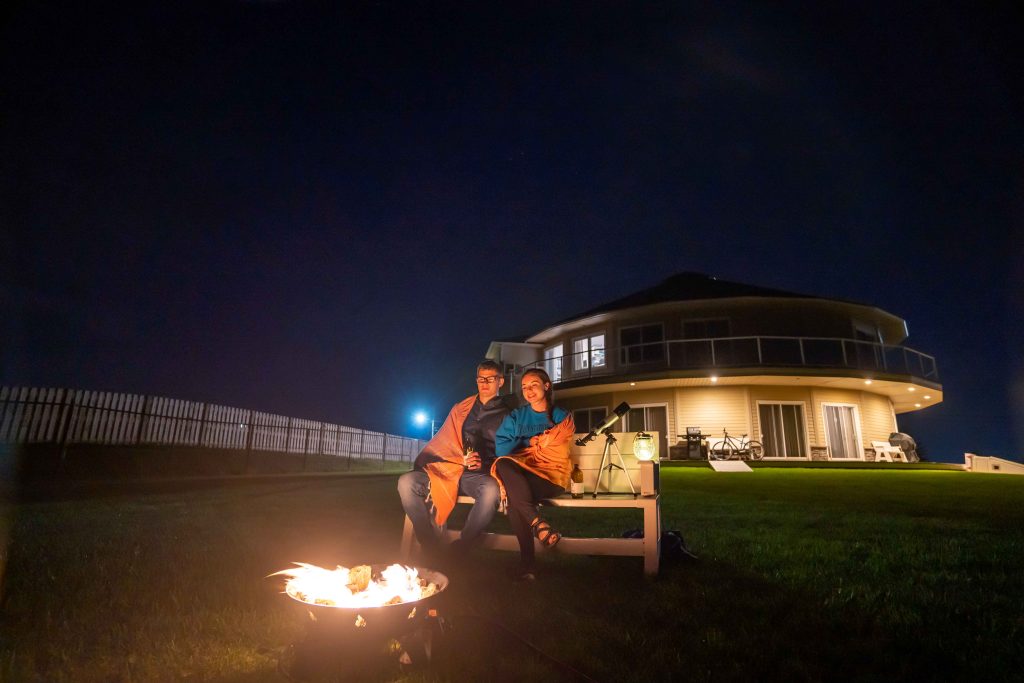 Whether you are traveling as a family with young kids, as a couple, with multi-generations, or traveling solo, you'll be able to find that perfect place to stay in the heart of Prince Edward Island. Not to mention that many hosts have renovated and upgraded their properties, adding hot tubs, outdoor saunas and playground equipment to bring your experience to another level.
Most accommodations in Cavendish are loaded with open space and fun activities while being steps away from the beach and attractions. Historic hotels with water views, cottages only minutes to the beach, convenient and private single-unit Inns, spacious campgrounds only steps to the beach…, there really is something for everyone.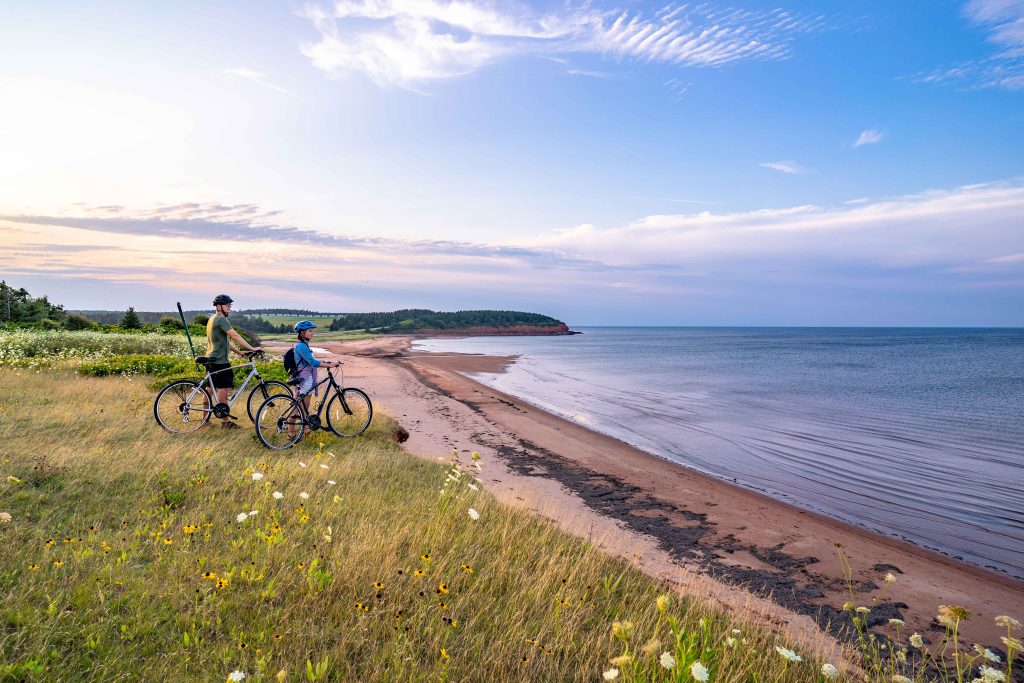 Your destination is so close to Prince Edward Island National Park that it's perfect for you to slow down and immerse yourself in nature. Maybe you would like to hit one of the various trails or find peace in the sounds of the water as the many kilometers of beach or along the beautiful contrast at the base of red cliffs. Picture yourself walking on the boardwalks that pass by the soft dunes, or strolling through woods full of fresh scents and natural forest music to your ears. Perhaps you enjoy relaxing on the beaches and feeding your eyes with amazing sunsets on the red shores.
Maybe you just want to hop on a bicycle or go for a scenic drive and stop wherever your heart desires. There are great chances you will be surprised by quaint, picturesque villages along the North Shore. You'll feel like you're inside a painting as you travel through the homey farmlands on the softly sloping hills with the blue ocean shimmering in the background. Here in Cavendish Beach, you will be surprised by the stunning new scenery around every turn.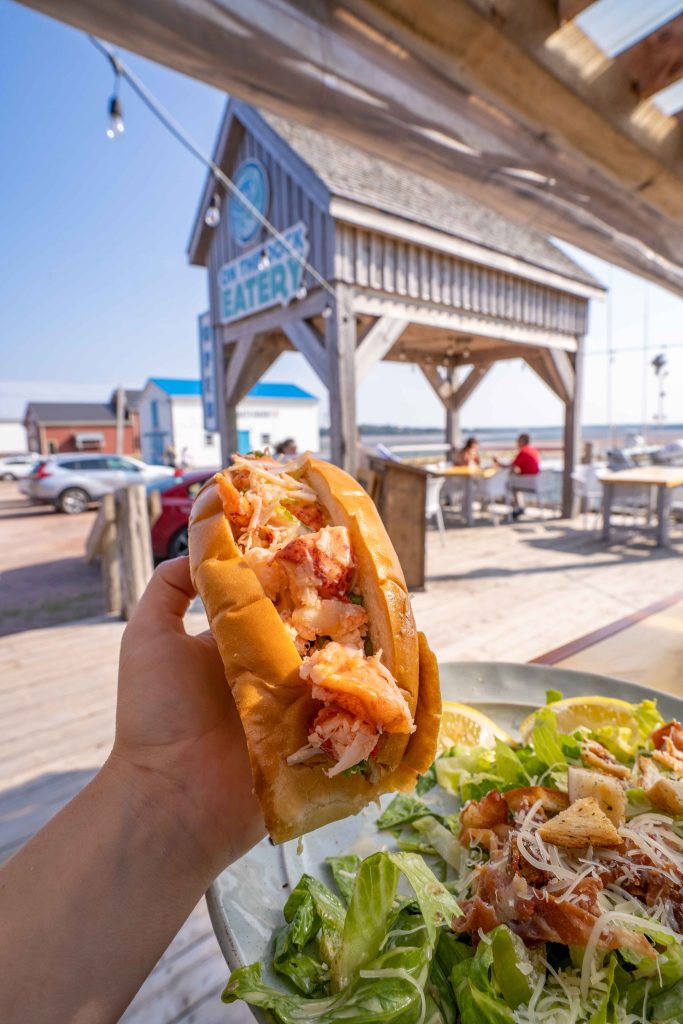 Did we mention all of the amazing dining opportunities? Enjoy delicious meals made with world-famous fresh seafood and local produce from Prince Edward Island, Canada's Food Island. With fishing villages and fish markets along the North Shore, you know how fresh the seafood dinners are on the menus. While you're here, try out the best lobster rolls in town, eat as many oysters and mussels as your stomach can handle, and sample the best ice cream–COWS ice cream!
If you prefer dining outdoors in the open air, there are outdoor patios with great water views from our hospitable local restaurants. You can also order a picnic meal to enjoy on the beach or under the shade of trees in Cavendish Grove. Take a stroll down to the harbour markets to buy fresh mussels, oysters, lobster, haddock, clams, and other fresh seafood to prepare at your accommodation, such as a barbecue or lobster boil. The choices to enjoy a great meal in Cavendish Beach are endless!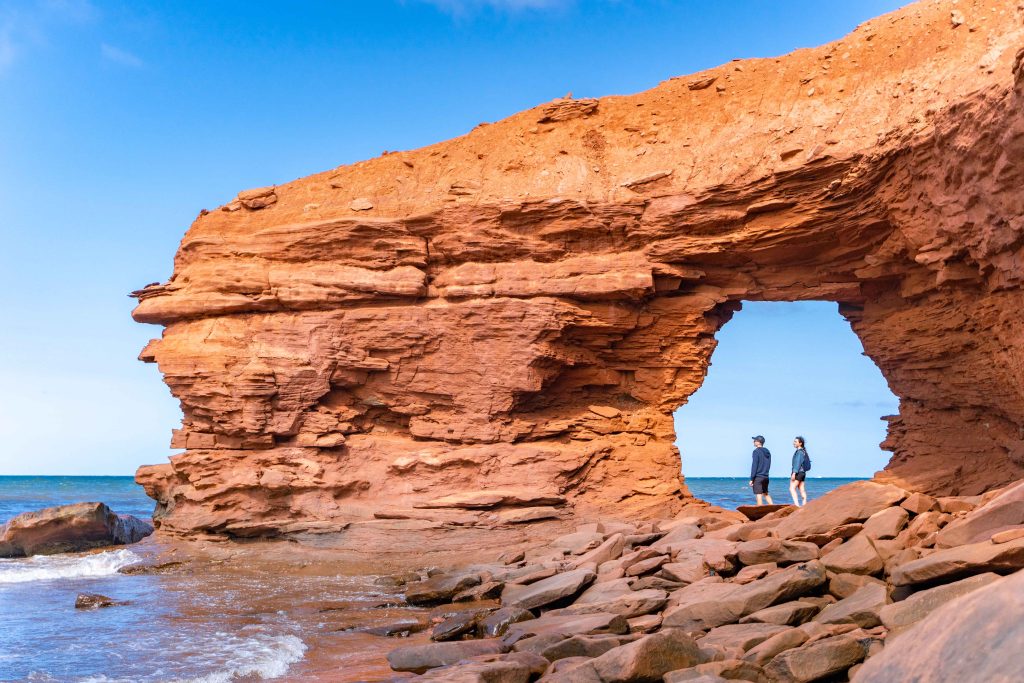 When you're ready to tour Cavendish, the world-famous sights will be waiting for you to explore. Travel back in time through a storybook experience at Anne of Green Gables Heritage Place; or soak up the moments at Cavendish Beach, Prince Edward Island National Park and other beautiful stretched beaches along the North Shore.
Not only does Cavendish have picture-perfect sights that will amaze you, but there are also many activities that will enrich your experience here. Being a top family destination, Cavendish Beach offers great family attractions such as Sandspit Amusement Park and Shining Waters Family Fun Park, as well as miniature golf courses, a wax museum, kiteboarding lessons, and many other indoor and outdoor activities.
If you are planning a getaway with your true love, check out the Always Yours event in June. Add some extra romance to your stay at this magical and dreamy place with a variety of romantic staycation packages including chocolates, wine and romantic dinners!
So what are you waiting for? Pack your suitcase for your next vacation and rediscover the excitement of travel again. Book your package now and add the rejuvenating trip to Cavendish Beach, Prince Edward Island to your 2022 calendar.