River Days Festival
River Days in Stanley Bridge is happening August 26th-27th and boy does the community of Stanley Bridge have a jam packed weekend for all!
From Ceilidhs to karaoke to fireworks…. So much to see and do!
Join us and our community this weekend coming and bring the whole family.
See below for a detailed schedule of events!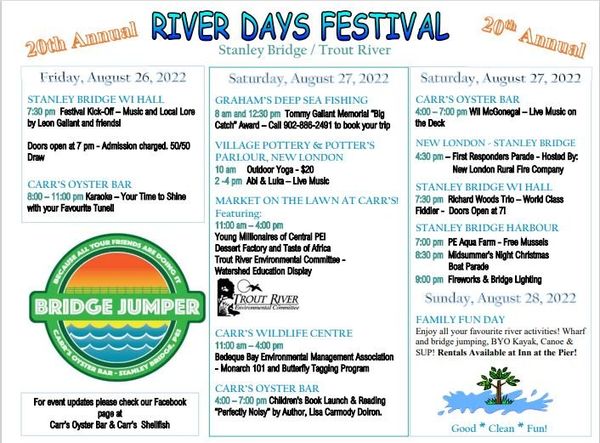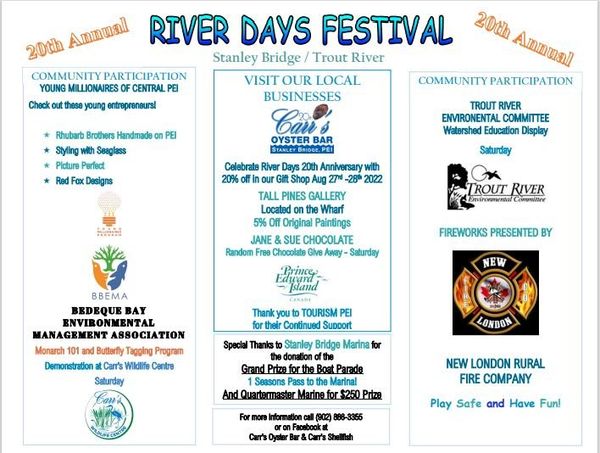 Fri, Aug 26 2022 - Sat,Aug 27 2022
Get Tickets