Is
there anything better than enjoying delectable seafood chowder made with fresh island ingredients while taking in the breathtaking views of Cavendish Beach?
The Mighty Island Chowder Trail takes place from June 1st- October 6th and features the delicious seafood chowders that are served at restaurants across the island.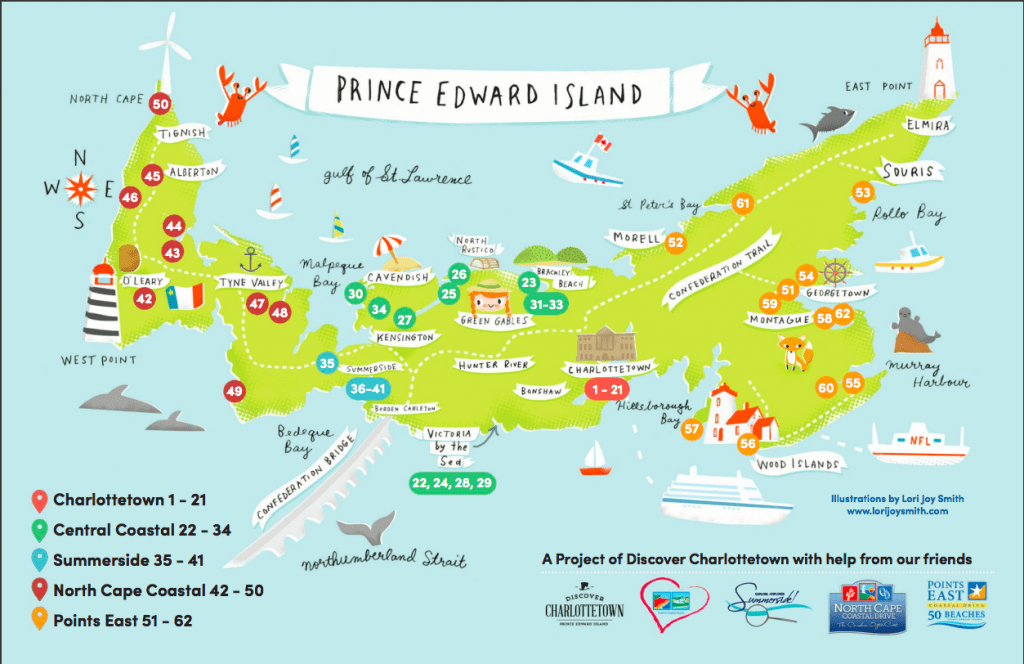 Illustration by Lori Joy Smith for Discover Charlottetown 
While visiting the Cavendish Beach, stop in to the amazing restaurants along the North Shore that are participating in The Mighty Island Chowder Trail to try their mouthwatering seafood chowder's:
Shaw's Hotel and Restaurant
99 Appletree Road, Route 15
Brackley Beach
shawshotel.ca
902.672.2022
"Chef Darius Martin invites you to try his multi award winning seafood chowder packed with hearty seafood, wine, fresh thyme, scented cream and PEI potatoes. Enjoy the view of the bay!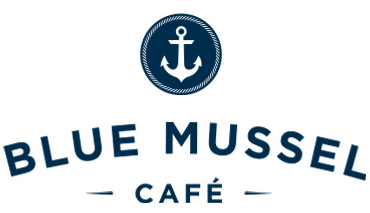 Blue Mussel Cafe
312 Harbourview Drive, North Rustico
bluemusselcafe.com
902.963.2152
"We only use products that are harvested, caught or raised hours from your table, not days. We are committed to offering an authentic PEI dining experience and a view that you will never forget!"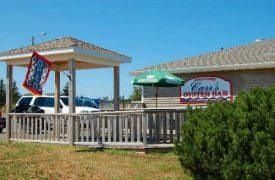 Carr's Oyster Bar
32 Campbell Road, Route 6, Breadalbane
carrspei.ca
902.886.3355
"Right on New London Bay in beautiful Stanley Bridge, come and join us on the deck for a bowl of chowder filled with Atlantic scallops, shrimp, lobster, white fish, PEI potatoes and ADL cream."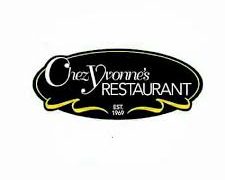 Chez Yvonne's Restaurant
8947 Cavendish Road, Route 6 Cavendish
chezyvonnes.com
902.963.2070
"Customers rave about our creamy seafood chowder! A must try with eight different kinds of seafood. Newly renovated, our home cooking and baking has been serving guests for over 50 years. Friendly, efficient service and a wide variety of menu options."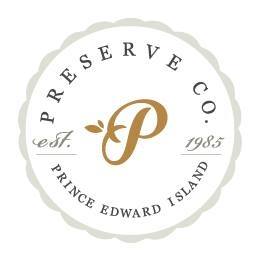 PEI Preserve Company
2841 New Glasgow Road, New Glasgow
preservecompany.com
902.964.4300
"Our rich Maritime chowder is filled with local seafood, served with homemade biscuit and butter. Customers rave it to be one of the best. New Glasgow, the heart of Taste PEI.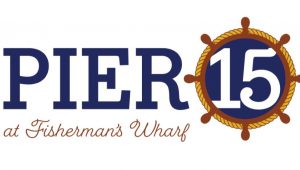 Pier 15 at Fisherman's Wharf
7230 Rustico Road, North Rustico
fishermanswharf.ca
902.963.2669
"Located in the authentic fishing village of North Rustico. Our traditional roux based chowder resembles an original chowder used to fuel and warm fishermen after a long day at sea.
Samuel's Coffee House at Avonlea Village
8779 Route 6 Cavendish
samuelscoffeehouse.ca
902.724.2300
"Located within the uniquely quaint Avonlea Village, you will be able to gram your PEI Mason Jar Chowder and take a stroll for the senses down the wooden sidewalks of the village.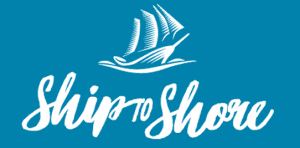 Ship to Shore
2684 Route 20, Darnley
shiptoshorepei.com
902.836.5475
"Ship to Shore is located on the beautiful North Shore of Prince Edward Island, centrally located between the Provincial Cabot Park and Twin Shores campgrounds. Our clam chowder includes Island clams, veggies, and PEI spuds in a creamy herb infused broth using ADL cream."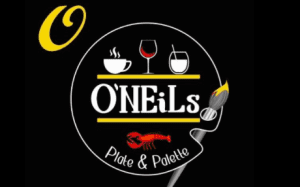 O'Neil Home Gallery & Cafe
2222 Route 20, Malpeque
oneilhomegallery.com
902.836.5506
"Our chowder contains loads of haddock, crab, scallops, lobster. Owned by oil painter Scott O'Neil, and Linda Crozier is the chef. Boasting all local & fresh ingredients plus homemade buttermilk biscuits. O'Neil's purchases all their wonderful seafood from Basinview Seafood!"