Wanting a cozy, winter vacation? Cavendish is the place!
We all know that Cavendish is the perfect summer vacation destination, but did you know that Cavendish has activities and cozy accommodations all winter long as well? Saunas, hot tubs, gorgeous winter trails, warm fireplaces, and fantastic local food–Cavendish has everything you need for a warm, winter getaway.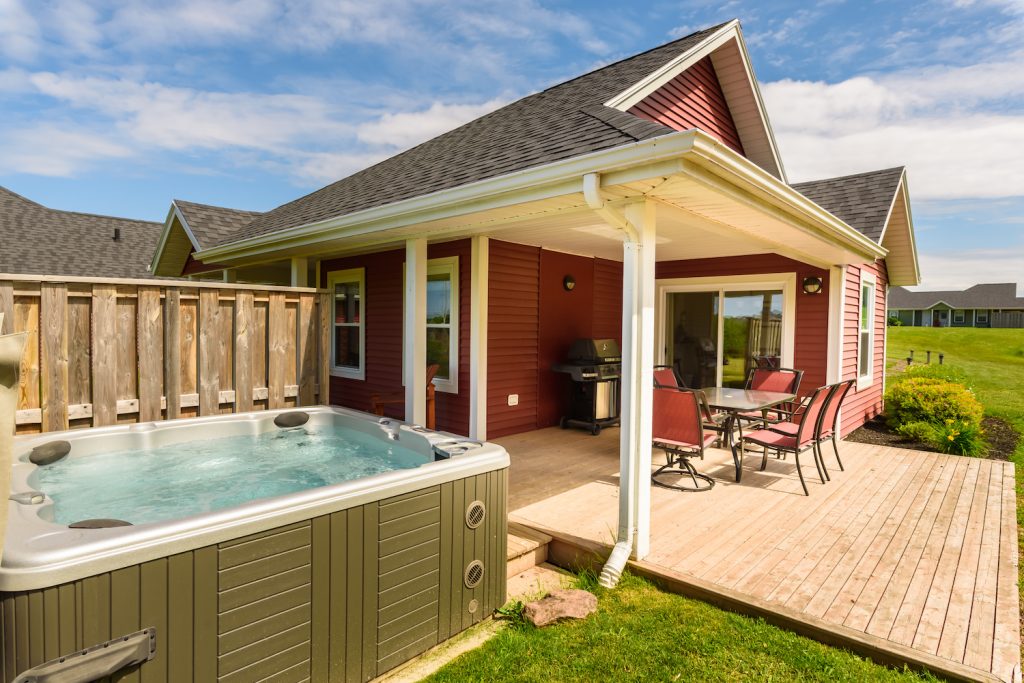 Stay Cozy in Cavendish:
There is no better time than winter to have a staycation in Cavendish and take some much-needed rest for yourself. Stay at Fairways Cottages with your love and relax in an outdoor two-person hot tub with a glass of wine and a pizza provided by Glasgow Glen Farm as part of their As the Snow Falls Package. Or if you want to have an adventure, borrow snowshoes during your stay at the historic Barachois Inn and go for a romantic evening walk–the stars are absolutely stunning here on a clear night. Here are some more unique accommodation offers in Cavendish this winter:
Around the Sea Rotating House is a two-story home located in North Rustico with a beautiful ocean view. And yes, it does rotate in a full circle! This accommodation also has a barrel sauna to enjoy on those chilly winter days.
Graham Inn is the perfect place to stay if you have a large group of people. There are seven rooms in the house that can accommodate up to 22 people. Amenities include an indoor saltwater pool, an outdoor hot tub, and a fully equipped kitchen.
The Gables of PEI has multiple winter packages available for families, a weekend with the girls, or some time with the love of your life. Stay in a luxury villa and enjoy the warm fireplace and hot tub during the cold winter months.
Embrace the Outdoors: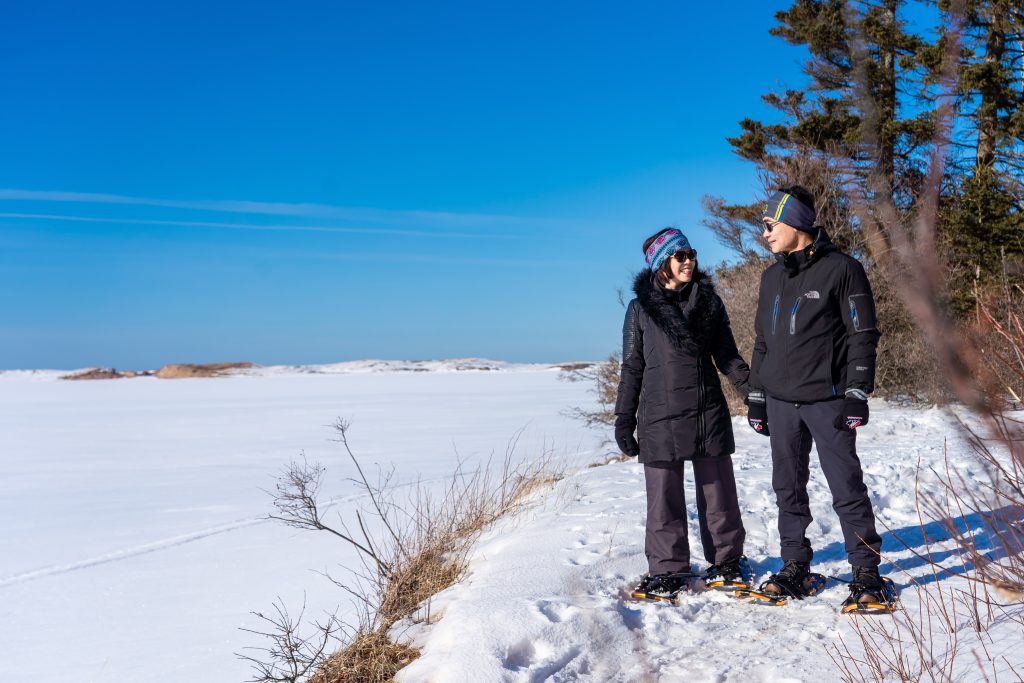 Glasgow Hills Trails are a short 10-minute drive from the centre of Cavendish and offer trails that are groomed throughout the winter for hiking and fat biking. In Cavendish, you can also layer up and go for a walk along the Gulf Shore Parkway on a sunny day to see a beautiful view of the water or walk the Dunelands Trail and the Cavendish Grove Trail–don't forget to bring your snowshoes if the snow is deep! If you are looking for more winter activities, Mark Arendz Provincial Ski Park at Brookvale is less than 25 minutes away from Cavendish and offers downhill and cross-country skiing, fat biking, snowshoeing, and winter tubing.
Cavendish is also only a 30-40 minute drive to Charlottetown where you can take part in the Ice City Festival and Sugar Shack weekends this winter with horse and wagon rides, outdoor skating, live music, and more.
Things to Do: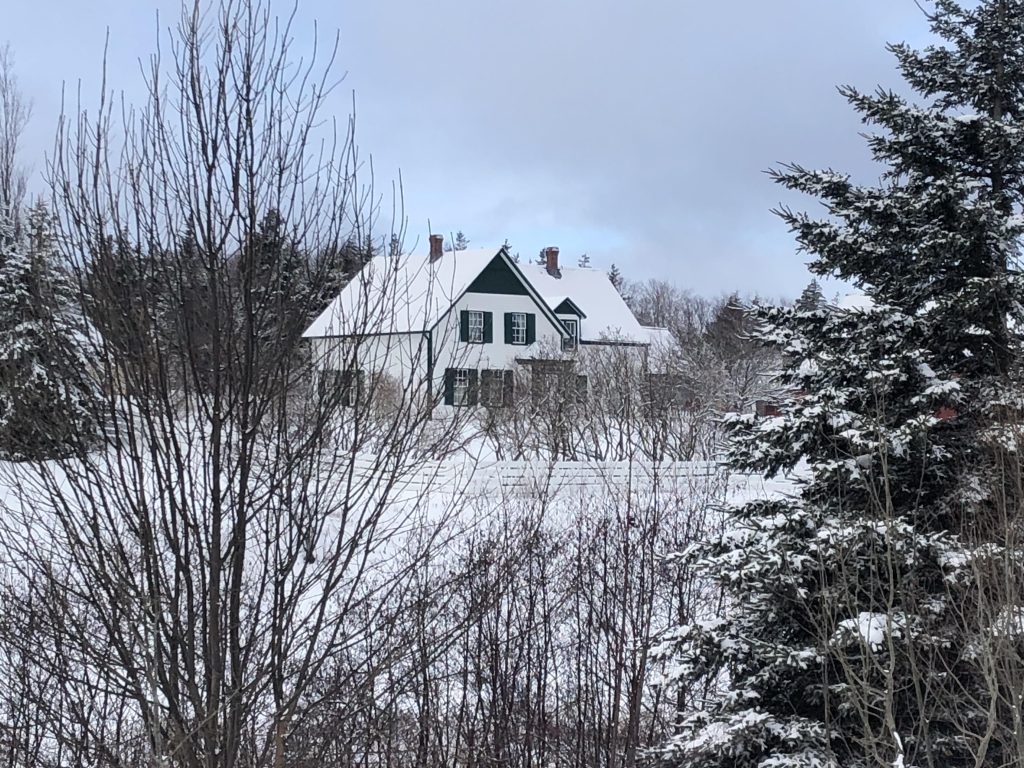 The bowling lanes at North Rustico Lions Club are open for booking all year round! North Rustico Wellness Center will also have its grand opening on February 16th, 2023. This has a walking track and gym facilities to enjoy. If you have absolutely no desire to exercise while on vacation (we hear you), take a day trip to Mysa Nordic Spa & Resort (it's about a one-hour drive from Cavendish) where you can unwind in their thermal baths, saunas, and steam rooms while soaking in the beautiful view of St. Peter's Bay.
For the Anne fans, Green Gables Heritage Place will have a special opening from February 23rd-28th during the Canada Winter Games 2023. 
If you are an animal lover, book a time at Alexander and Darlene's Farm Haven to pet and play with the goats, sheep, and horses!
Where to Eat Around Here: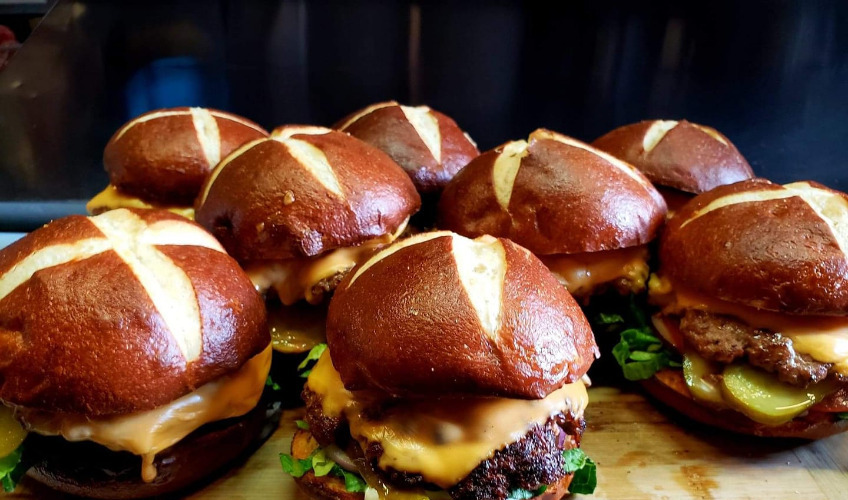 Pedro's Island Eatery and By the Bay Family Restaurant are located in the seaside town of North Rustico and serve lunch and dinner. Pedro's has a delicious breakfast/brunch as well!
Kensington is only a 20-minute drive away from Cavendish and has a few delicious, local restaurants:
The Willow Bakery Cafe: an adorable place to grab lunch or have a coffee and pastry.
Family & Friends Restaurant: a delicious family-style restaurant.
Island Stone Pub: Island cuisine served in the historic Kensington train station.
If you are looking for a decadent treat to go with your evening wine, Jane & Sue Chocolates sells beautiful handmade artisan chocolates. (Jane and Sue Chocolates will be open February 2023). The PEI Preserve Company Gift Shop also sells locally made preserves and loose-leaf tea.
Gallants Clover Farm is a great place to grab a snack for the evening.
*Check individual restaurant websites for hours.