PEI is well-known for its stunning outdoor landscapes, offering a paradise for nature enthusiasts and adventure seekers alike. Take a look at some of our favourite outdoor activities and pick and choose from them to make your own Cavendish Itinerary. From breathtaking shorelines and towering sand dunes to lush forests and captivating trails, PEI will leave you in awe of its natural beauty.
Doyle's Cove-PEI National Park
Activity Type: kayaking
A kayak tour with Outside Expeditions is the perfect way to view PEI's shoreline and get a different view of the Island. The Cavendish Coves evening kayak tour takes about two hours. It begins on the beach where you will have a short instructional session and then you will paddle towards Doyle's Cove along the cliffs in the PEI National Park.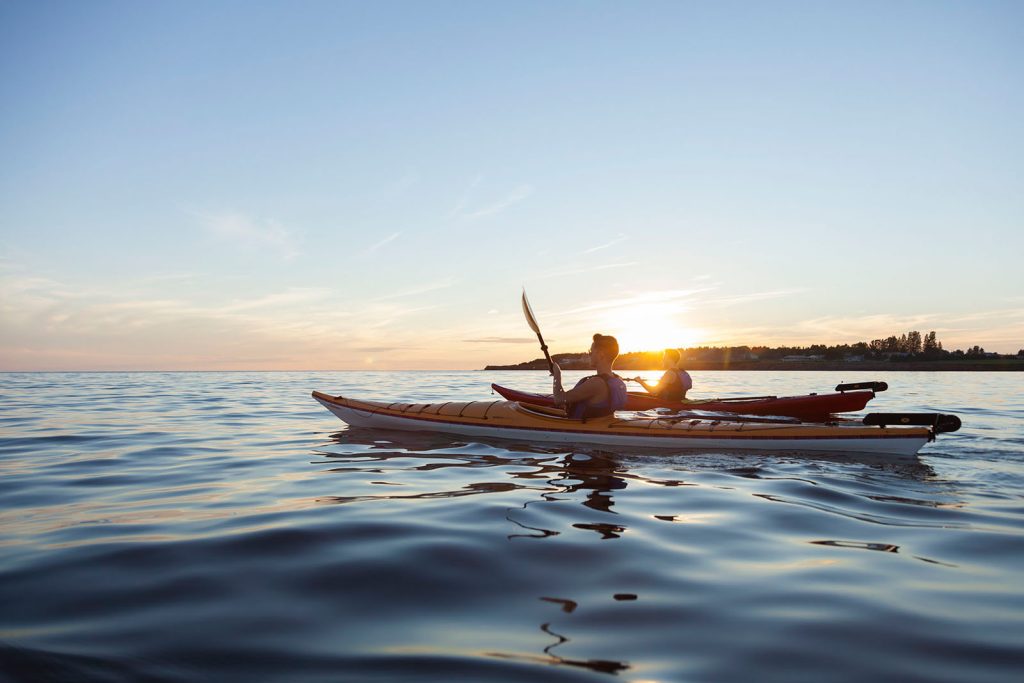 Gulf Shore Parkway-PEI National Park
Activity Type: hiking, biking, running
The Gulf Shore Parkway is a stretch of the PEI National Park that goes from Cavendish to North Rustico. The paved 8.5km walking and biking trail has stunning views of the red sand Cavendish cliffs. Be sure to take a break at one of the many scenic lookouts on your way.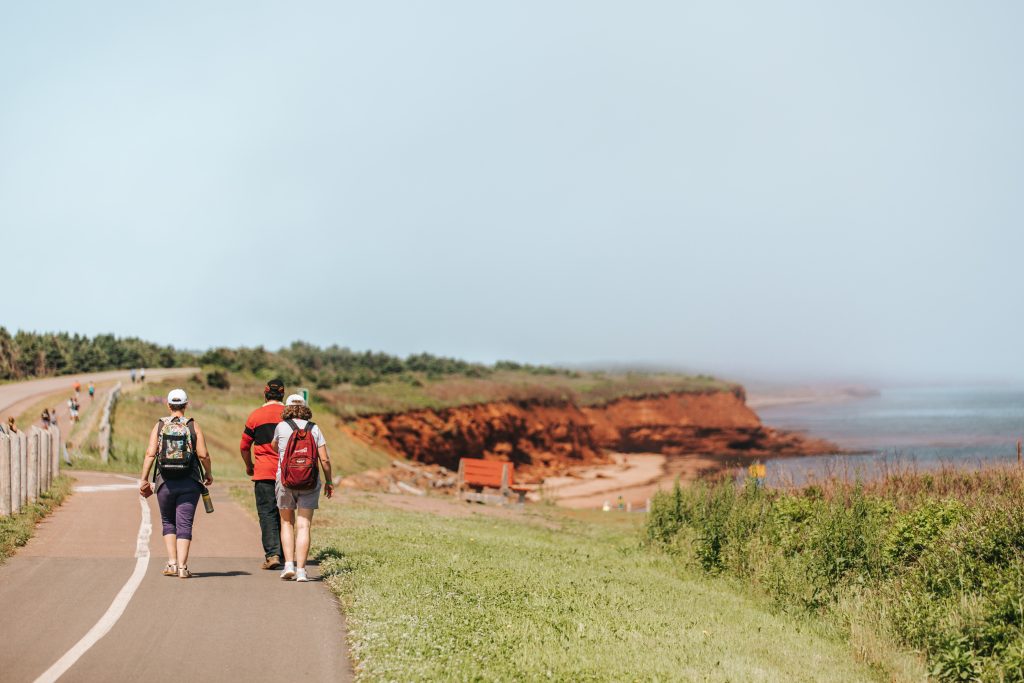 Homestead Trail – PEI National Park
Activity Type: hiking, biking, running
For those who like a longer hike, the homestead trail has beautiful views of the PEI countryside and passes through forest and farmland along the shores of New London Bay. This trail has two loops-the shorter one is 6.7km long and the bigger loop is approximately 9 km long.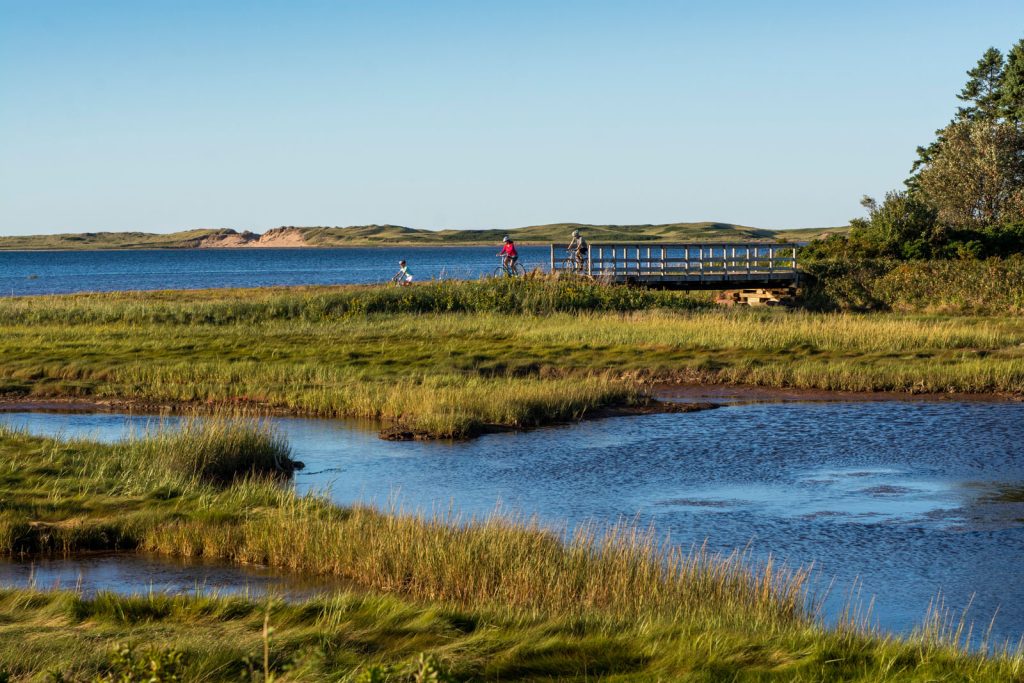 Cavendish Grove-PEI National Park
Activity Type: leisurely hiking, running
This is a lovely picnic area with access to the rest of the trails in the Cavendish National Park. And it is also only a short walk from the Cavendish Main Beach!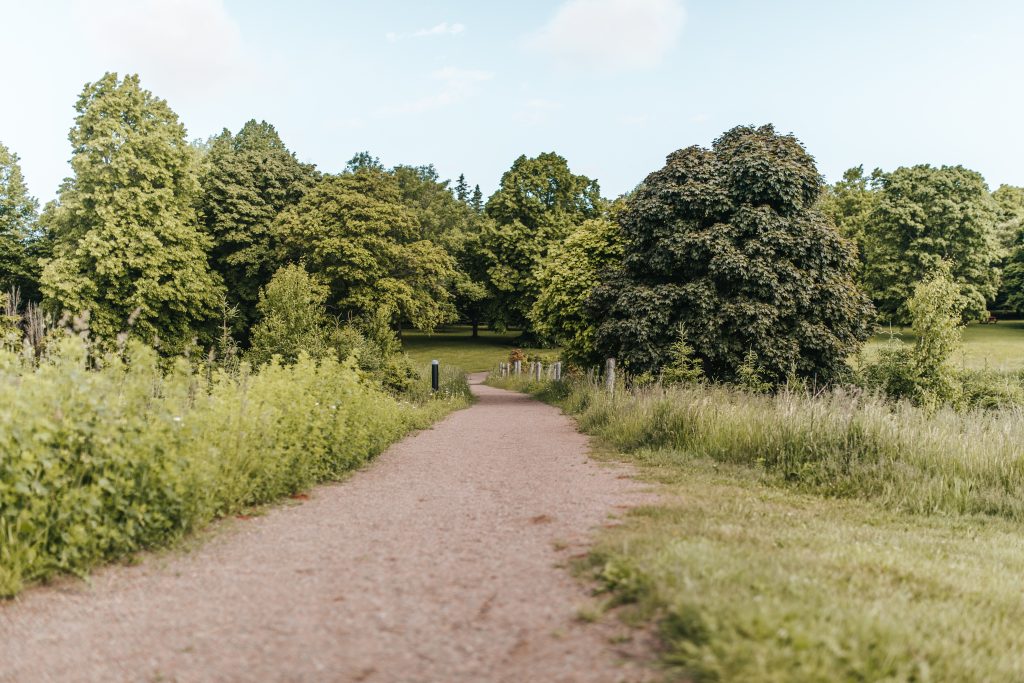 Mark Arendz Ski Park & Glasgow Hills Trails
Activity Type: mountain biking
PEI has a couple of great mountain biking trails near Cavendish. Glasgow Highlands Trails are a 10-minute drive from Cavendish and has 5 km of trails. Brookvale Activity Park is about a 25 minute drive from Cavendish and has 22 km of single-track trails ranging in difficulty from easy to very difficult. Don't have your bike with you? You can rent a bike at the shop from 8:30 am-5:30 pm.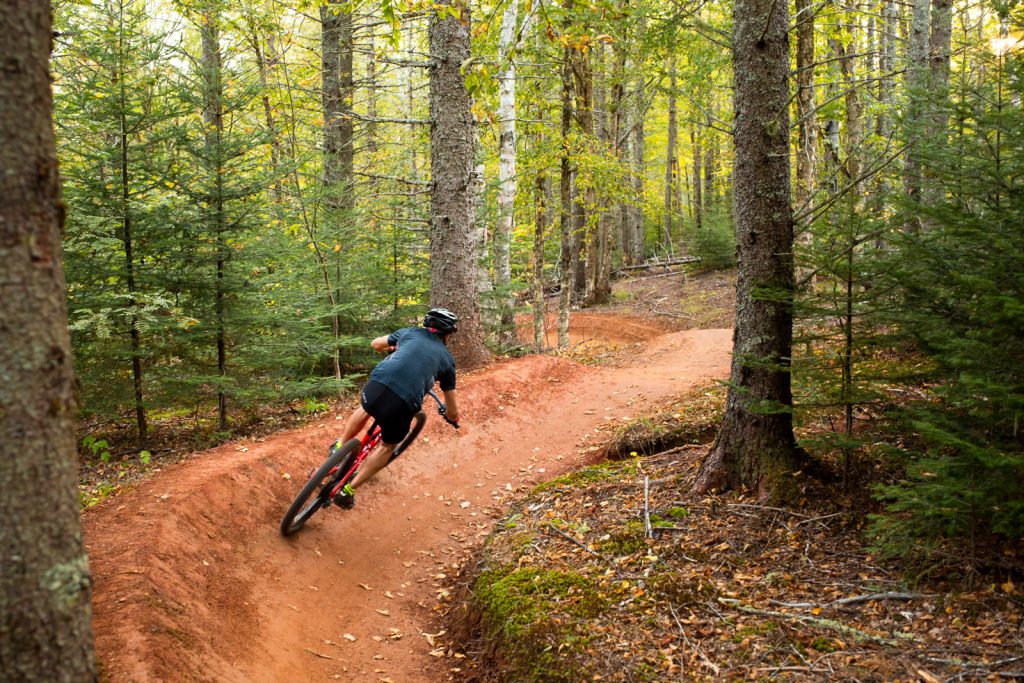 Greenwich National Park-PEI National Park
Activity Type: hiking, running, biking
Greenwich is a 1 hour 20-minute drive from Cavendish and is a beautiful part of the National Park, with the highest sand dunes on the Island! This park is well-known for its floating boardwalk hike. Greenwich is perfect for anyone who enjoys being outdoors whether you like to hike, bike, or lie on the beach.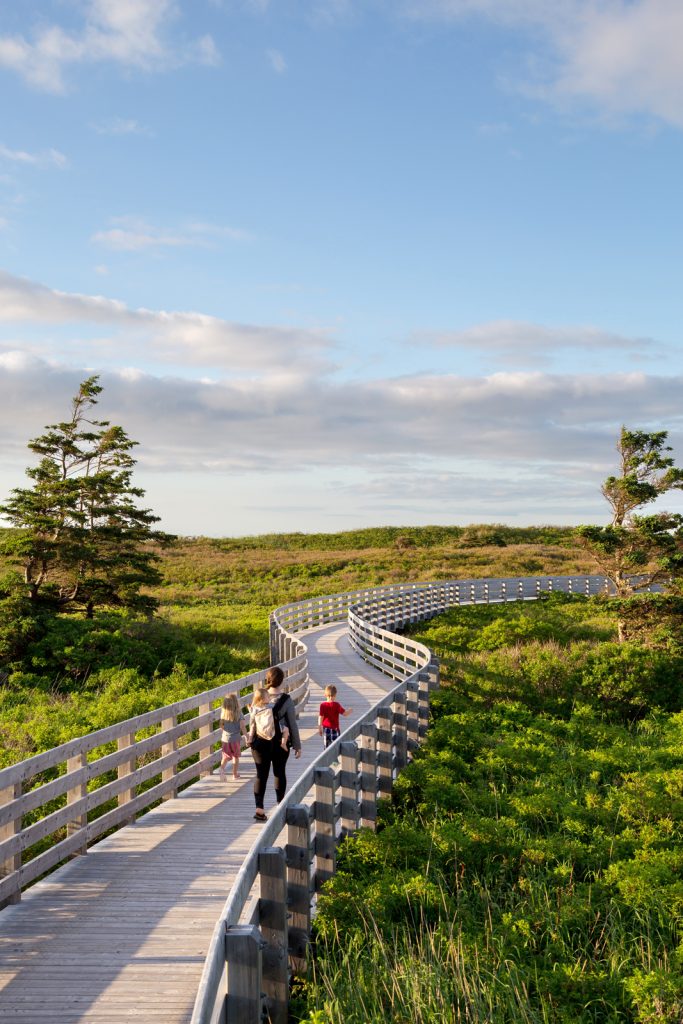 Confederation Trail
Activity Type: hiking , running, biking
Running through the middle of the Island, the Confederation Trail is 449 km long. It used to be the railroad that ran through the Island, and now that there is no longer a railroad on PEI it has turned into a trail. The closest section of the trail to Cavendish is the Hunter River entrance which is a 15-minute drive from Cavendish.