It's the first day of fall and the perfect time hit the greens? There is still lots of time left for golfing this season, and honestly we think fall golfing is pretty great. It's usually still warm enough to enjoy but you can see your breath and see a slight change in scenery as leaves change color. While it may be cold, there are steps you can take to ensure you are prepared for the fall golf season. Follow along to prepare for teeing off at Cavendish Beach championship courses include Anderson's Creek, Green Gables, Eagles Glenn and Glasgow Hills.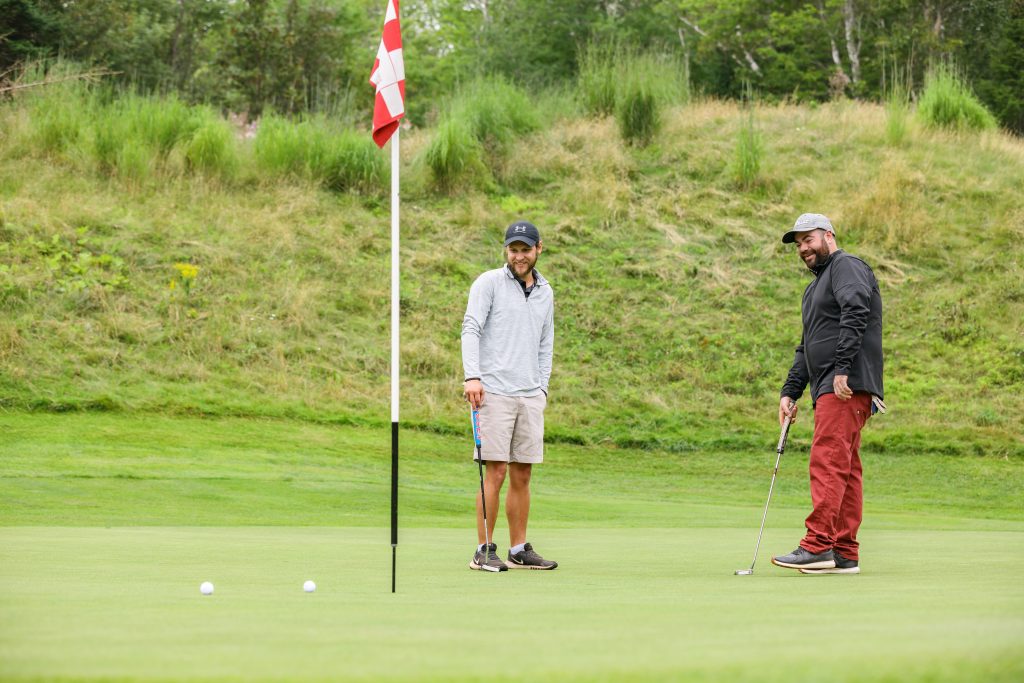 First things first: layer up! In case the morning dew manages to get into your golf shoes, bring along an additional pair of socks. You can also check out the Golf Shops, offered at all Cavendish courses where you will find a variety of brand name equipment, men's and ladies golf apparel, accessories and souvenirs. This is a great spot to purchase a sweater or jacket for some extra warmth on the course.
Bring hand or even ear warmers, if necessary. You won't always need them, but when you do, you'll be happy you have them.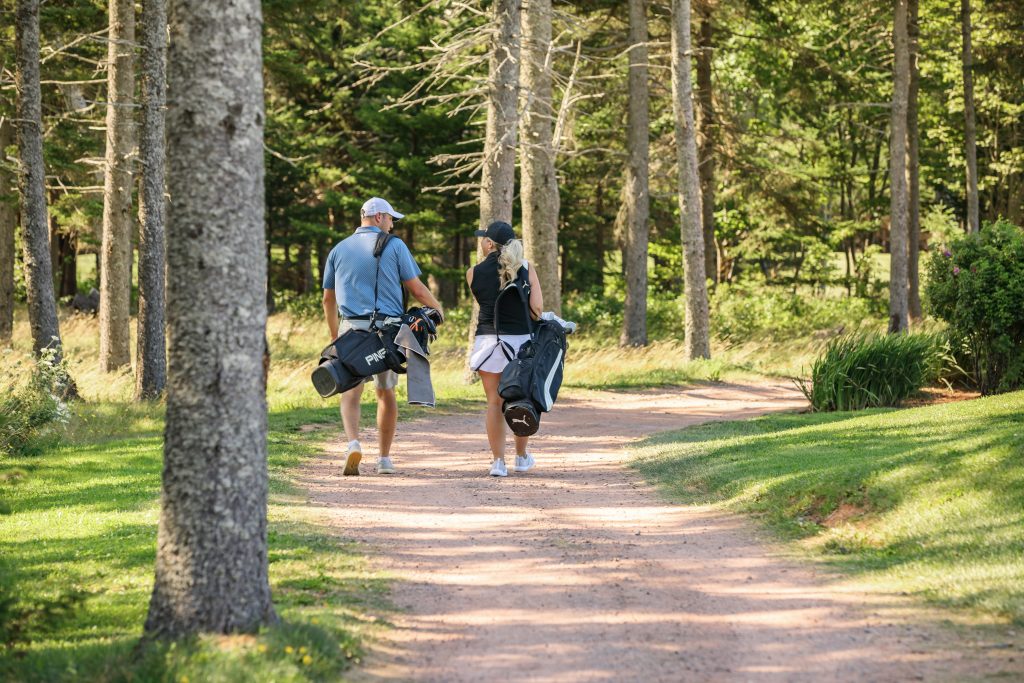 Walk instead of using a cart. Exercise has long been known to help you warm up and you get to take in all the beautiful scenery at Cavendish's four courses.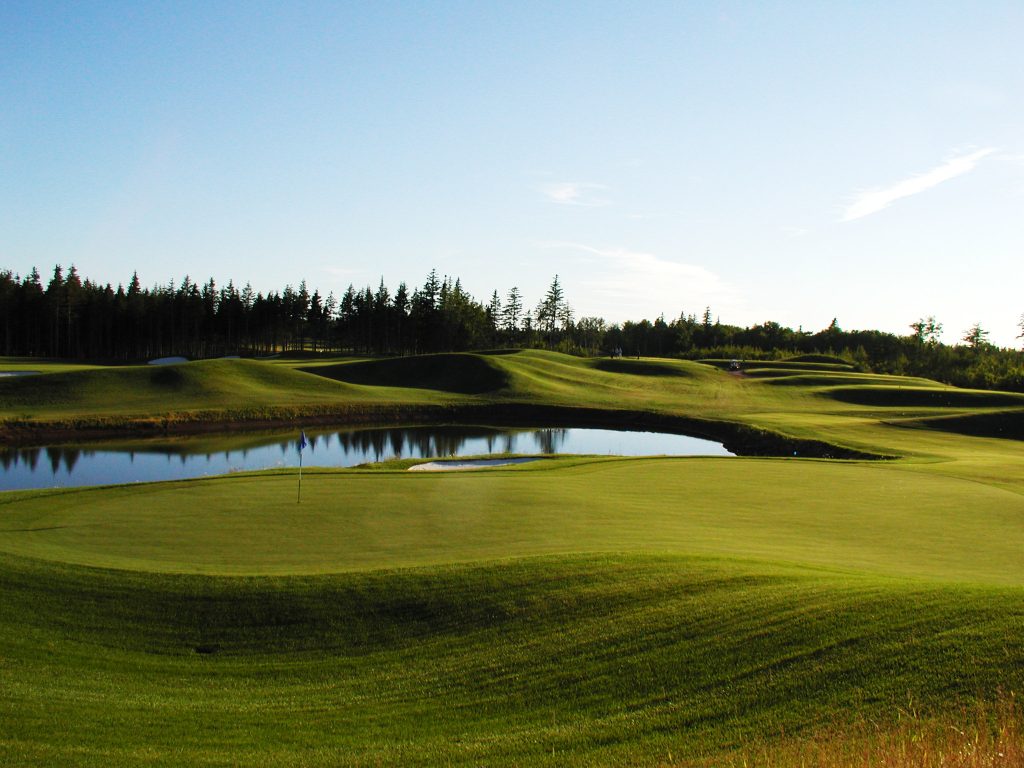 Plan ahead of time. If you're planning a golf vacation make sure to check out our Golf Packages! Any golfer who enjoys hitting the greens from sunrise until night will consider it to be their perfect fantasy vacation. When we say « unlimited golf, » we truly mean it.
So, how does it work? All you have to do is book with one of our Cavendish Beach accommodation partners that's offering the Unlimited Golf Package and you're good to go golfing.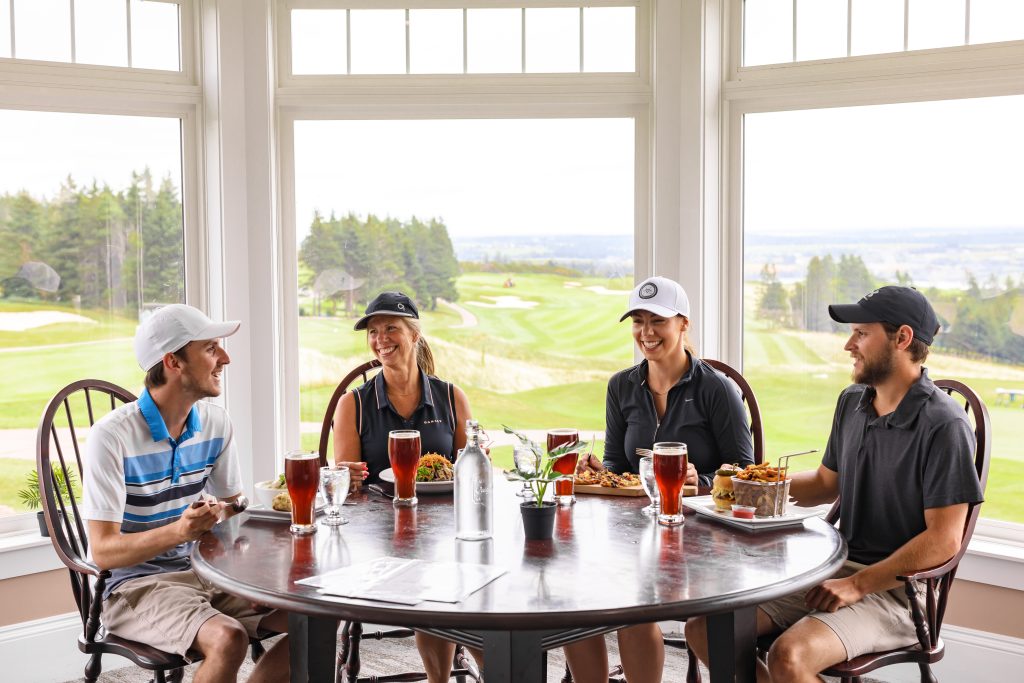 There are plenty of good restaurants in Cavendish to fuel your body for a day on the links. Fisherman's Wharf, On the Dock Eatery, Ship to Shore, The Lost Anchor, The Dunes Gallery and Cafe, The Mill in New Glasgow and PEI Preserve Company will all be open until mid October, while Piper's Restaurant at Glasgow Hills, Carr's Oyster Bar, Blue Mussel Cafe and O'Neils will be open until late October. We strongly recommend you call ahead to the restaurant to confirm their hours of operation.
We've got everything from fine dining and family-friendly places. With so many great places to eat and drink, you'll be spoiled for choice before you even get on the golf course.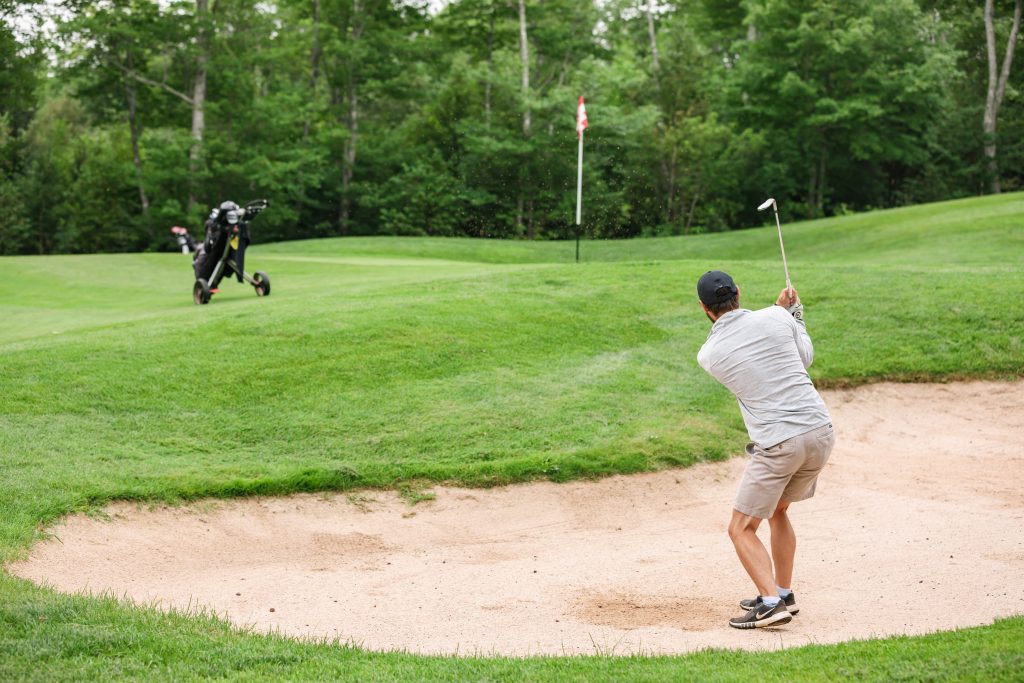 Think about the issues you've been having all season. While it might not be enjoyable, the fall is the perfect time to invest in your game's weaker areas and will help you improve them for the next season!
So there you have it: all the tips to playing golf in the fall time whether you're a first time player or an avid golfer. If you follow our advice, you'll be sure to have a ton of fun out at the Cavendish golf courses no matter what time of year it is. Now enjoy your game!