Here is what to do for a full Anne day in Prince Edward Island!
Begin your day at the Montgomery Park where you can take a picture with the statue of L.M. Montgomery. Follow the trail to the L.M. Montgomery homestead where you can wander through the property where Montgomery lived. A National Historic Site*, this is the home of L.M. Montgomery's grandparents where the author lived as a child. Across the road from the Montgomery Park is the Cavendish Cemetery where Lucy Maud Montgomery is buried. From the cemetery, you can walk the Haunted Woods trail to the Anne of Green Gables Heritage Place. Head to the Green Gables Visitor Centre to pay the visiting fee and explore the exhibit hall and gift shop. Next, take a tour through the Green Gables house, owned by the cousins of L.M. Montgomery's grandfather, the MacNeill family.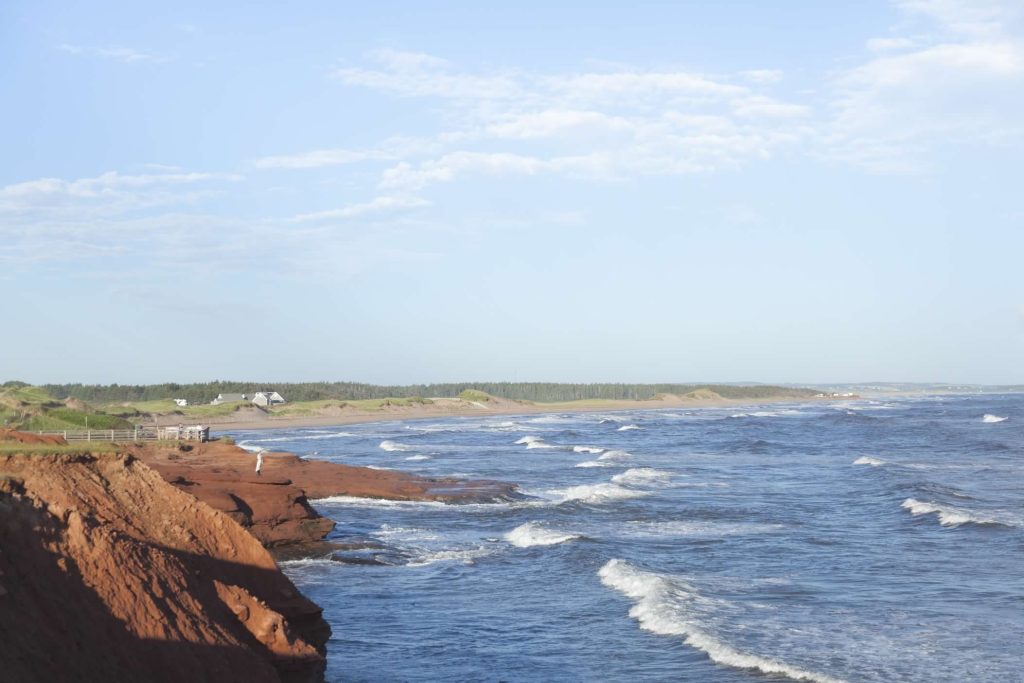 Don't forget to send a letter to a friend or family member from the Cavendish post office where you can get your letter specially stamped with the Anne of Green Gables postmark! Beside the post office is the Cavendish United Church where Montgomery was an organist and met her husband, Reverend Ewen MacDonald.
Next, stop at Ocean View Lookout, located just inside the National Park. Montgomery often walked along the Cavendish Shore, and it was here that she saw the sinking of the Marco Polo.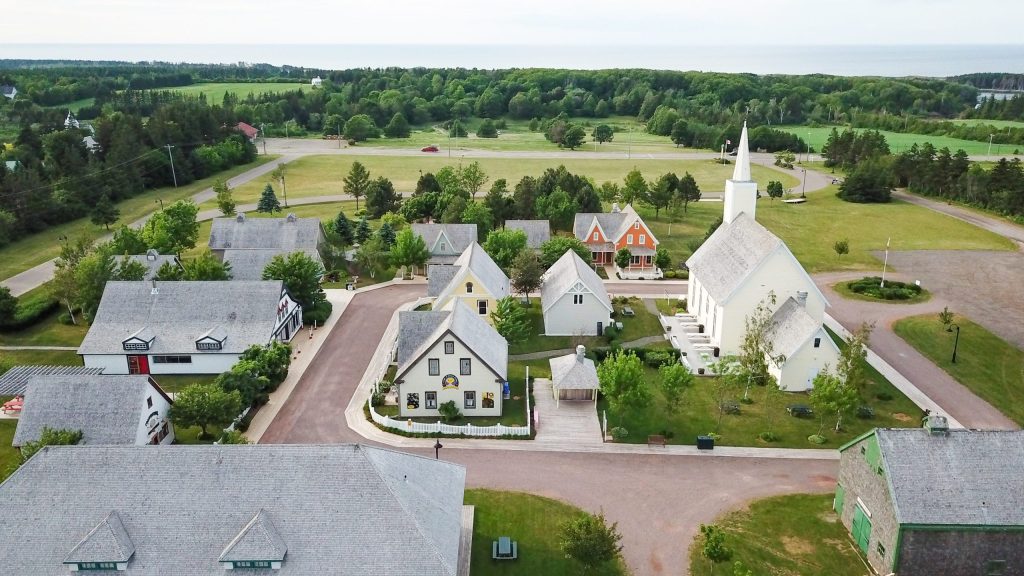 When you are feeling hungry, head to the Avonlea Village where you can find a variety of tasty food options! The former Scottish Presbyterian Church is in Avonlea Village and this is where L.M Montgomery attended for a period of time. Be sure to have a taste of PEI's famous Cows ice cream for dessert!
In the afternoon, take the 15-minute drive to New London where you will find the birthplace of L.M. Montgomery! The house is open to tour and walk through.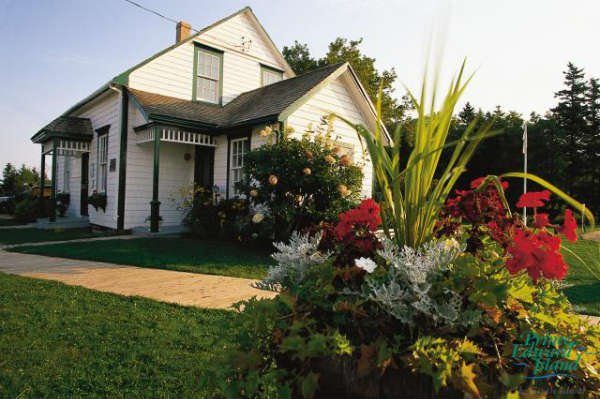 If you are feeling adventurous, drive to Park Corner (located 20 minutes from Cavendish) and stop in at the Anne of Green Gables Museum. Here, you can take a carriage ride around the red-dirt farm lane and by the Lake of Shining Waters. Built in 1872, the house is full of artifacts such as the blue chest from The Story Girl as well as personal memorabilia about L.M. Montgomery.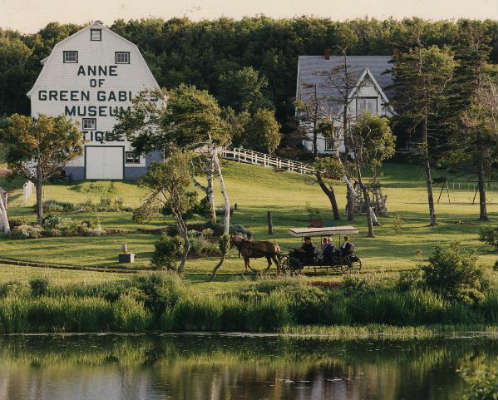 In the evening, head into Charlottetown to watch Anne & Gilbert at the Florence Simmons Performance Hall!
To find more places that were meaningful to Montgomery and impacted her writings, see the L.M. Montgomery Literary Tour with sixteen locations on the Island.
*Each of the Anne of Green Gables attractions has different visiting fees. Please check individual websites for rates.