Are you the type that gets excited at the thought of planning every detail of your vacation to the T? If you are, all the power to you! But if you're amongst the many that would rather someone else (preferably an enthusiastic expert) make all the plans, then this blog post is for YOU!
When you vacation in Cavendish Beach, we want you to experience it on your terms. And our package pros and accommodation partners are here to help make that happen.
No matter what your vacation fancy – a golf getaway with your best buds, an epic road adventure with the gals, a family vacay that's actually fun for everyone, or a romantic getaway by the sea – you'll find a package deal to suit your style and your budget in Cavendish Beach.  Keep reading for the scoop on our top-selling packages below and check out our full slate of packages here. 
Fun & Sun Package –  Get Ready For An Unforgettable Family Vacation
Pack your bags, round up the fam, and get yourself to Cavendish Beach for a seriously epic vacation everyone is going to love! There's no worries ANYONE will be bored when you book a Fun & Sun Package with one of our accommodation partners.

Choose between a 3, 5, or 7-night package and you'll get a Maritime Fun Group gift card (valued at $400 to $600). Your ticket to endless fun along Cavendish Beach's 'strip', the Maritime Fun Group gift card is accepted at 10 incredible attractions including Shining Waters, Sandspit, Ripley's Believe It or Not!, Wax World of the Stars, River of Adventure Mini Golf, Yippee's Playcade, Beaver Tails Pastry, and more. There's something for every age (even the parents!) to enjoy, and, of course, the beach beckons when you're ready to relax under the sun while the kids build sand castles. 

Our Fun & Sun Package is our top seller and you'll find a wide variety of our accommodation providers offering it in the region.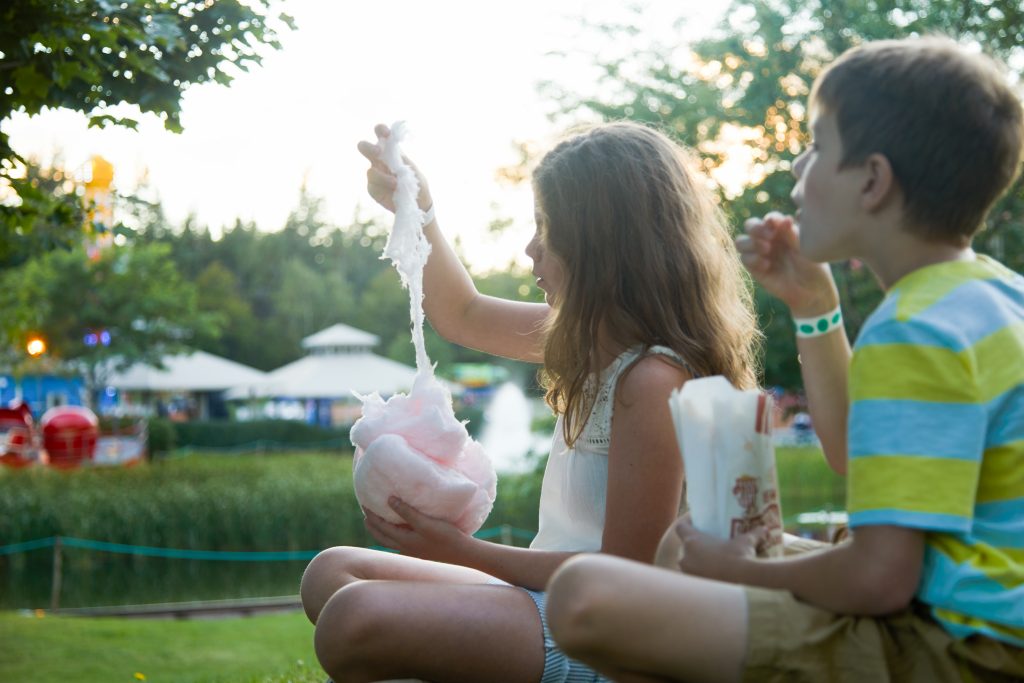 Stay and Savour Package – Feed Your Inner Foodie
The longer you stay, the more you savour with this delicious package made for food lovers. 
Book a 2, 3, or 4-night stay in the heart of Canada's Food Island and receive a $50 to $150 gift card that's redeemable at +350 food and retail locations across PEI.

Discover the many culinary delights along our North Shore – from world-famous COWS ice cream to traditional lobster dinners, seaside cafes serving up the catch of the day, gouda cheese pizzas, artisan chocolates, and so much more. You might want to pack a pair of stretchy pants, just sayin'! 
You can also use your gift card to take a deep sea fishing excursion, visit a petting farm, or enjoy a tour of a mead winery! View the merchant directory to see where you can use your Canada's Food Island Gift Card.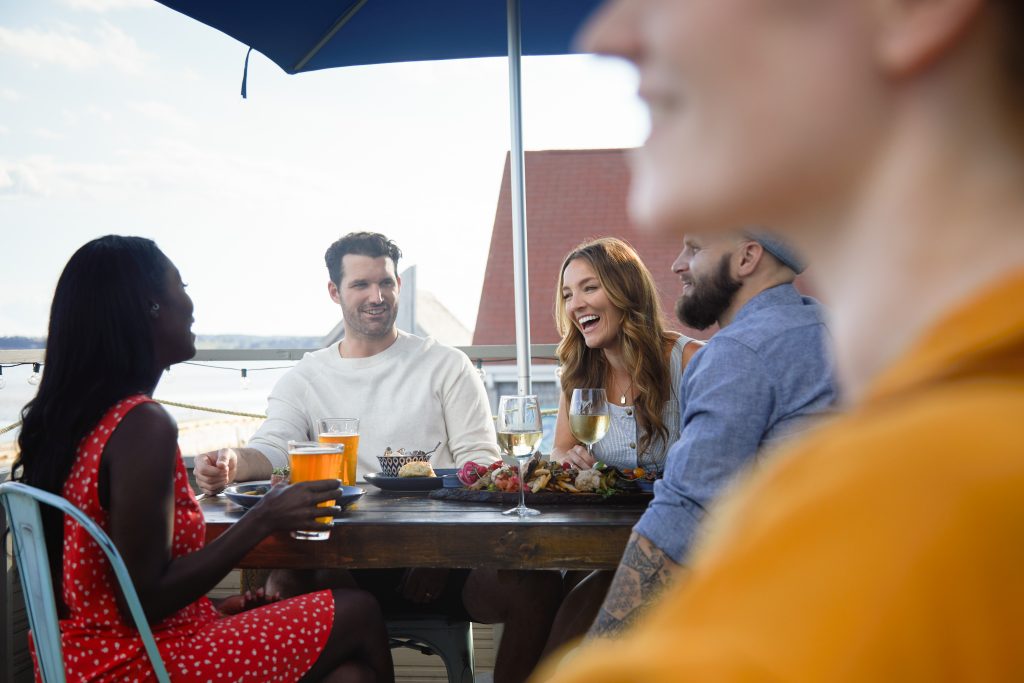 Golf Cavendish Beach Packages – FORE the Love of the Game!

Home to four incredible courses, Cavendish Beach is truly a golfer's paradise. And the cherry (or golf ball) on top? We have TWO signature golf packages to suit your budget and your schedule.
The Unlimited Golf Package offers just that – unlimited rounds of golf at four of Cavendish Beach's premier golf courses: Anderson's Creek Golf Club, Eagles Glenn of Cavendish, Green Gables, and Glasgow Hills Resort & Golf Club (power carts and range balls included!) A truly incredible value for any golf lover.

Plus, when (if!) you want to take a break from the greens, our north shore beaches, fresh seafood, and cool drinks on the patio are mere minutes away.
The Golf Trail Card Package offers you the opportunity to experience golfing at its finest at four of Cavendish Beach's premier golf courses with a green fee to enjoy each one. With the 2 and 4-night options, you can make this a full-on golf getaway or take things at an easier pace.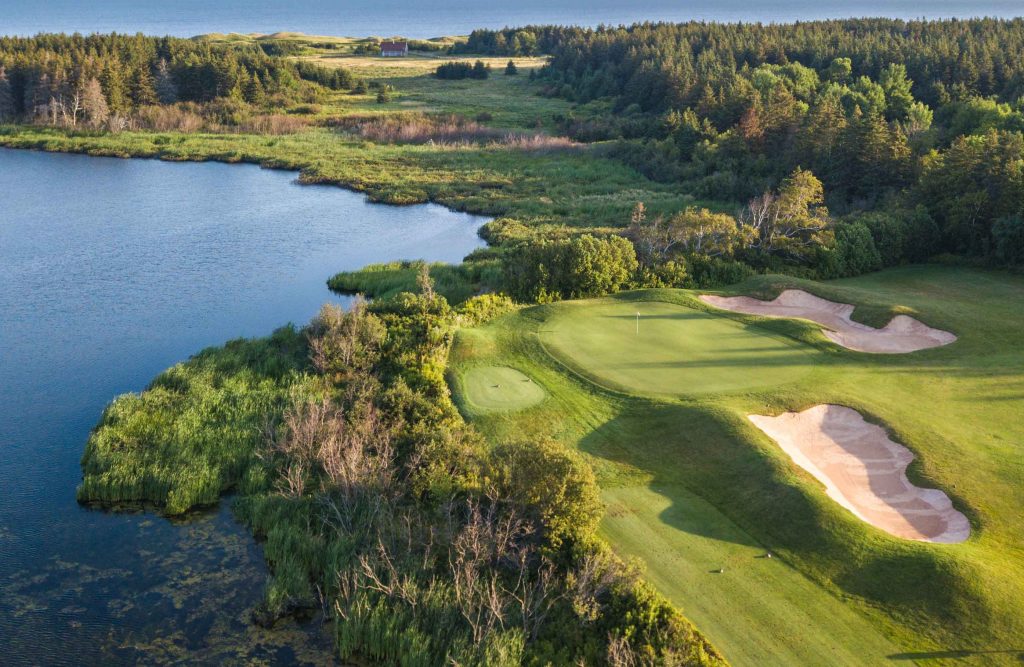 PEI Curated Anne Package – For Fans Our Feisty Redheaded Heroine
It's been over a century since LM Montgomery introduced the world to Anne of Green Gables and the Island's most famous redhead remains beloved around the world. If you want to immerse yourself in the world of Anne, there's no better place than Cavendish Beach, the place that inspired LM Montgomery's enchanting novels.

The PEI Curated Anne Packages have something for everyone! New this year, Anne vacation packages includes a curated Anne Edition Box or Anne Family Edition Box filled with carefully selected items from local artisans for Anne fans to have a PEI keepsake. 
Curated Anne Edition includes:
Jessica Sheppard Art Anne print
 Lavender + Vanilla natural soy wax candle by Island Lavender Distillery
Raspberry Cordial Island Potato Soap
Milk Chocolate Truffles
 2 Anne of Green Gables Raspberry Cordial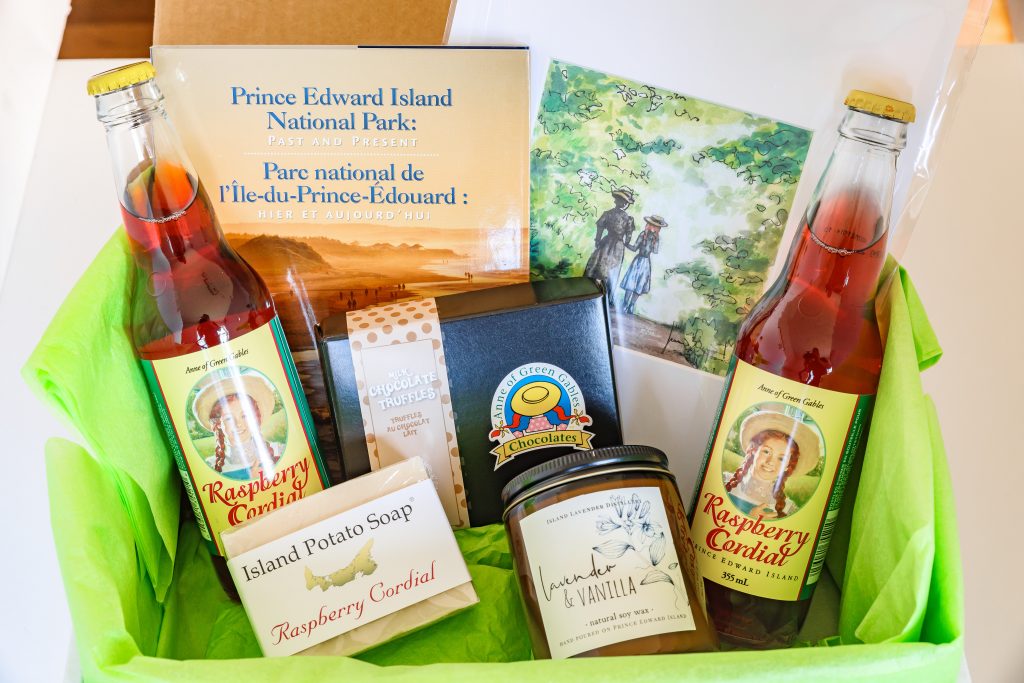 Anne Family Edition includes:
Anne's Arrival, an introduction to the novel for young children
2 Anne of Green Gables hats with braids
Lose Your Marbles by The Toy Factory
COWS Chips chocolate covered potato chips 
 2 Anne of Green Gables Raspberry Cordial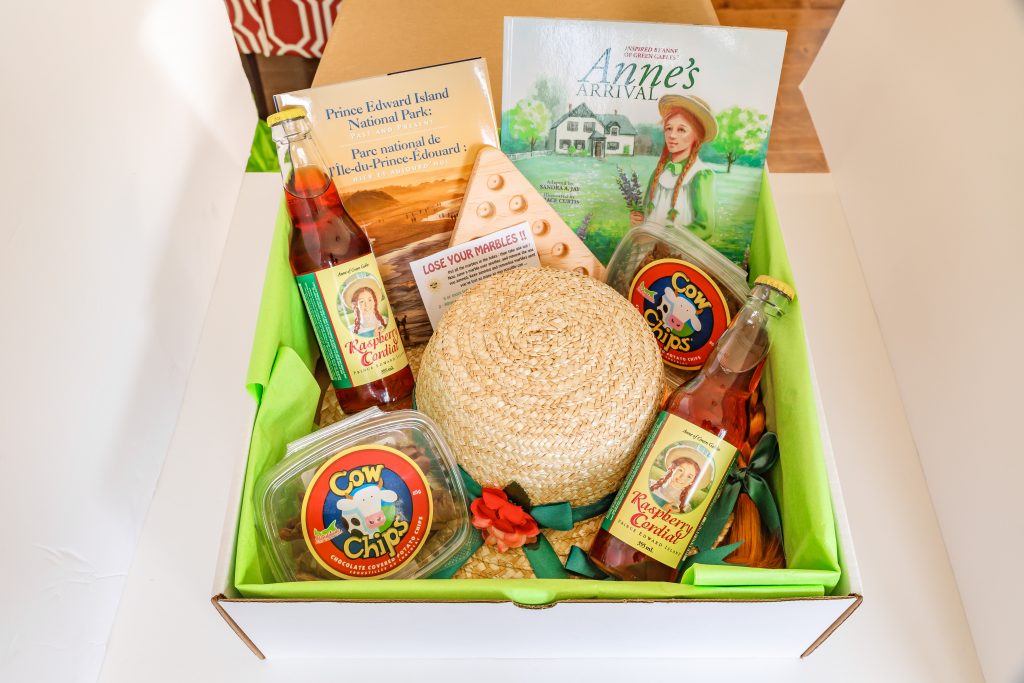 BONUS: We've added a Prince Edward Island National Park: Past and Present book to each box.
Boxes are available exclusively through Cavendish Beach accommodation partner Anne packages or available to purchase and ship to your home within Canada through Experience PEI.
Adventures – There's Something for Every Pace
Yearning to get out of your comfort zone and try something new? Or maybe you have an insatiable appetite for adventure? No matter your pace or idea of adventure, you'll find something to suit your fancy in Cavendish Beach.
If you have a sea-faring soul, you'll be spoiled for adventure options in the region, including deep sea fishing, kiteboarding, and sea kayaking.

Meanwhile, back on land, plenty more adventures await, from biking to paintball, escape rooms, laser tag, petting farms, and more.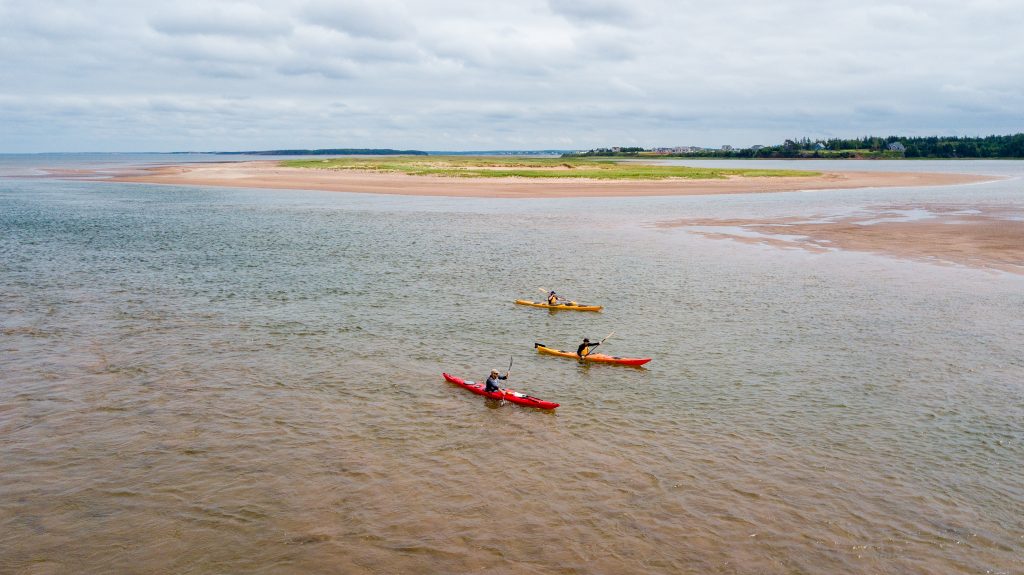 Romance – Reconnect With Your True Love
A romantic getaway destination should be effortless, charming, and fun, and Cavendish Beach fits the bill perfectly, providing a gorgeous backdrop for your very own love story to unfold.
The options are endless when it comes to reconnecting with your true love in the heart of PEI's North Shore. Check out the packages some of our accommodation providers have curated, or create your own romantic itinerary. 

For those that love to look up at the night sky, our Stargazing Package will have you swooning. Participating accommodation providers will provide you with mini telescopes and the best places to stargaze in the area to identify the various constellations. Find a quiet spot, lay out a blanket and soak up the sight of a star-filled night with your loved one. 
Our pristine, quiet beaches also offer a standing invitation for romantic strolls at sunset, leisurely picnicking, and quiet snuggles under the sun or stars.

And rest assured, if your idea of a romantic getaway simply involves relaxing alongside your true love in a pair of Adirondacks, sipping some wine and looking out at the ocean, Cavendish Beach has you covered for that too!
There is still lots of time to visit Cavendish Beach! We hope to see you soon.