[vc_row][vc_column][vc_row_inner][vc_column_inner width="5/6″][vc_column_text]
We want to host you for these exciting 3-night & 5-night packages, however we can not offer the packaging program in 2020. As a result of Covid-19, many restrictions have been imposed to protect Islanders and visitors with social distancing rules and simply will not allow us to adequately offer the program this season. We hope to host you once again in 2021.
[/vc_column_text][vc_column_text]
Let the kids take over and give them a vacation they will never forget!
Packages include four Vacation Passports with unlimited access to Shining Waters Family Fun Park, Sandspit Amusement Park, Ripley's Believe It Or Not, Wax World of the Stars, Mariners Cove Mini Golf, Black Magic Indoor Black-light Mini-Golf. Jurassic Bart' Dinosaur Museum and Petting Zoo and Cavendish Beach Adventure Zone, featuring the Route 6 Motel, The Hangar Laser Tag & River of Adventure Mini-Golf
Come check out our hiking trails, sandy beaches, golf courses, museums, shopping and more!
[/vc_column_text][/vc_column_inner][vc_column_inner width="1/6″][vc_btn title="Book Now!" color="danger" size="lg" i_icon_fontawesome="fa fa-bookmark-o" add_icon="true" link="url:https%3A%2F%2Fwww.tourismpei.com%2Fthe-vacation-the-kids-took-over-2017||target:%20_blank|"][/vc_column_inner][/vc_row_inner][vc_video link="https://www.youtube.com/watch?v=siBF9_Eh_h4″][vc_column_text]
Program Details
[/vc_column_text][vc_column_text]The Vacation the Kids Took Over program offers a variety of options to suit your needs and why not extend the family and bring Grammie and Grampie. The package easily scales up or down to suit your travel party configuration.
This is a vacation opportunity your children will not soon forget!
You choose your accommodation preference from our partners below, along with the preferred length of your stay and you will receive full come as you please access to the following attractions:[/vc_column_text][vc_column_text]
Accommodation Partners
[/vc_column_text][vc_column_text]Choose the accommodation that suits your families needs best, from a wide list of options and amenities!
Motels/Inns – Starting at $729
Cottages – Starting at $779
Campgrounds – Starting at $449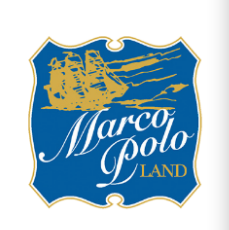 [/vc_column_text][vc_column_text]
Special Offers
Click here to view special offers available to all Vacation The Kids Took Over guests. Just show your bracelet.[/vc_column_text][vc_column_text][/vc_column_text][/vc_column][/vc_row][vc_row][vc_column][/vc_column][/vc_row]