Okay, we actually listed eleven of the best places to eat lobster rolls. We just kept thinking of more great places that serve a delicious lobster roll! The best thing about these locations? You can't find them anywhere else! They are unique and charming Prince Edward Island restaurants and they serve some of the best, fresh lobster you can eat!
Richard's Fresh Seafood– Cove Head
Richard's is one of the best known and longest running fish shacks on PEI and has been serving lobster from Cove Head Wharf for over 40 years! Locals love their fish and chips and lobster rolls! Many people like to order takeout at Cove Head Wharf and then have a picnic at the nearby beach. Richard's Fresh Seafood is also located in Victoria by the Sea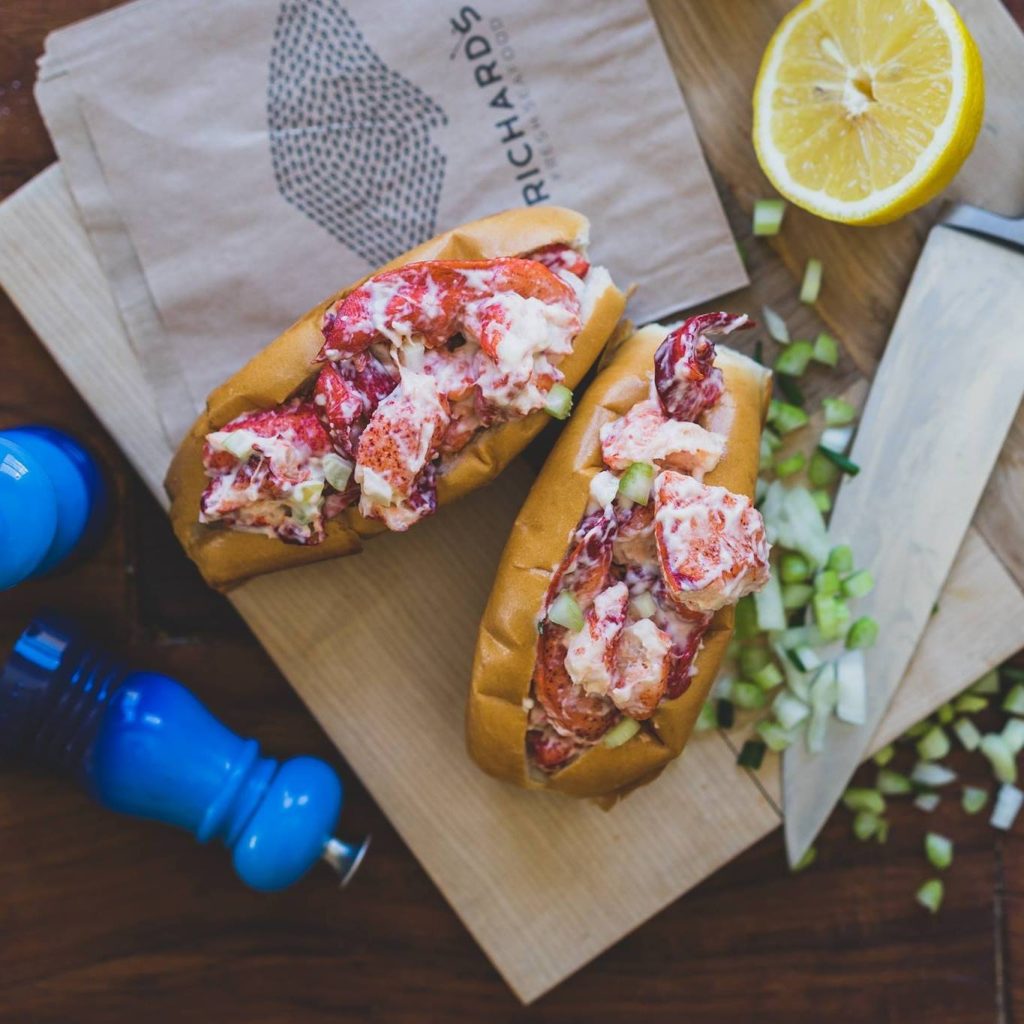 The Ship's Company Pub and Gallery – Cavendish
Located right in the heart of Cavendish, Ship's Company Pub and Galley serves all kinds of tasty seafood dishes.
8863 Cavendish Road, Cavendish, PE, Canada, Prince Edward Island
902-360-2124 – www.facebook.com/theshipscomapny
Carr's Oyster Bar – Stanley Bridge
Carr's Oyster Bar has a gorgeous patio overlooking the bay in Stanley Bridge. Although they specialize in oysters, they make an awfully good lobster roll too! They serve their lobster roll on house made rolls and with house made sauces!
32 Campbellton Rd, Stanley Bridge, PE C0B 1M0
(902) 886-3355 – www.carrspei.ca
FIN Folk Food -Tracadie
FIN Folk Food offers a casual, beachside dining experience. They provide both a cold and warm lobster roll option. Order your food and drinks and find a table overlooking the picturesque view of Tracadie Bay.
106 Beach Rd, York, PE C0A 1P0
(902) 672-4330 – finatblackbush.ca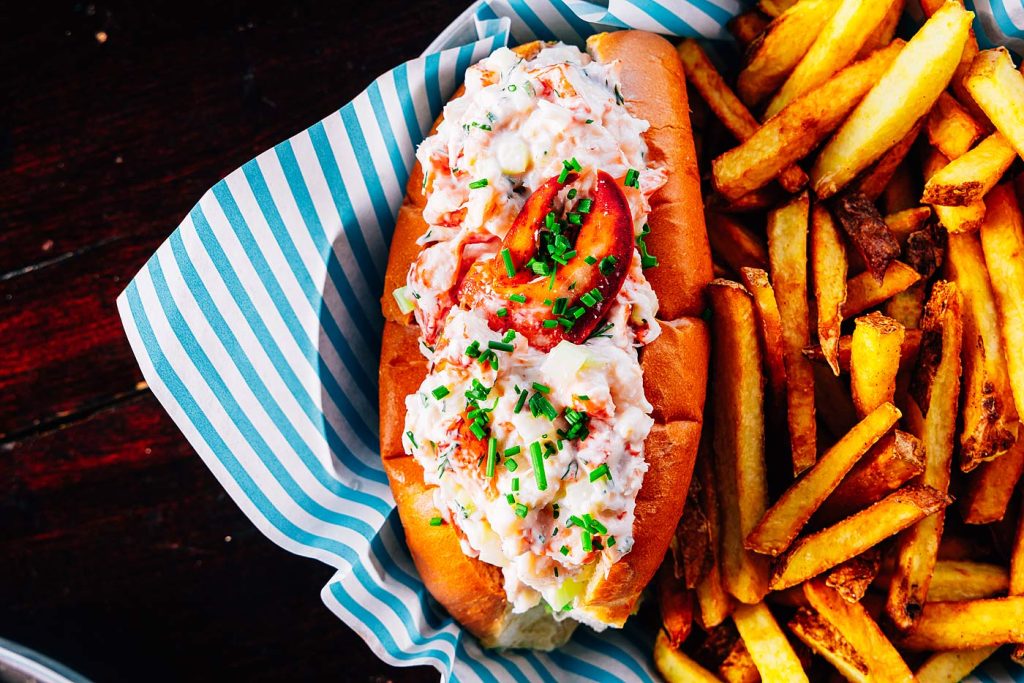 PEI Preserve Company – New Glasgow
The PEI Preserve Company may be known for their teas, house-made jams, and beautiful gardens. But they sure know how to make a great lobster roll too! The "Clyde Riverfront Delight Lobster Roll" pairs the succulent flavours of PEI Lobster with tangy mayo and coastal herbs!
2841 New Glasgow Rd, New Glasgow, PE C0A 1N0
(902) 964-4300 – preservecompany.com
Sou'West Bar and Grill – New London
Sou'West is located in New London with a breathtaking view of the New London Bay from the patio. With fishermen fishing right out of New London Bay, it's no surprise that Sou'West has some of the best, fresh seafood around.
6373 PE-20, New London, PE C0B 1M0
(902) 886-3000- www.souwest.ca
Blue Mussel Cafe – North Rustico
The Blue Mussel Cafe, located by the North Rustico Wharf is a very popular spot for both locals and visitors. Their menu features a variety of local seafood–including lobster rolls! After dinner at the Blue Mussel Cafe, walk across the road to the North Rustico Beach and watch the sunset!
312 Harbourview Dr, North Rustico, PE C0A 1X0
902-963-2152 bluemusselcafe.com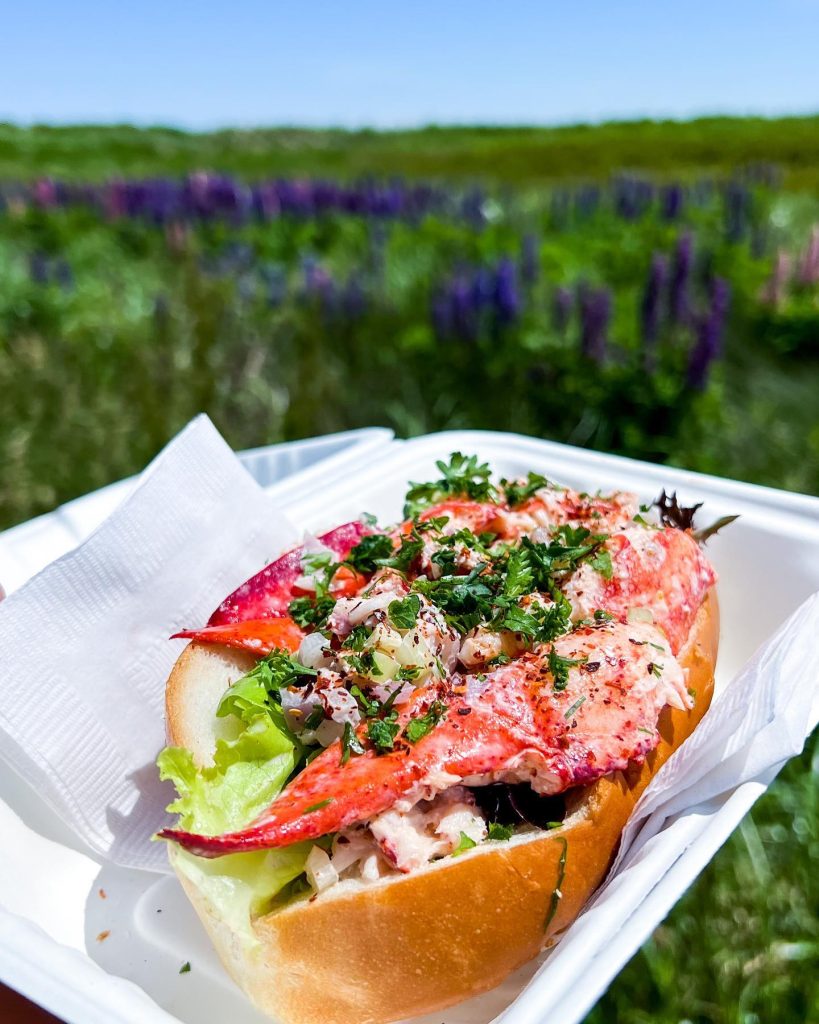 The Lost Anchor – Cavendish
The Lost Anchor is a popular spot in Cavendish. It is within minutes of the PEI National Park and offers a full menu of seafood and land lovers food. Their menu features "Lobster Sliders" which is two mini Island lobster rolls topped with celery, red onion, citrus aoili, fresh dill, and mesculin mix.
8572 Cavendish Rd, New Glasgow, PE C0A 1N0
902-360-2221 – lostanchorpei.com
Dave's Lobsters– Cavendish
Dave's Lobsters specialized in lobster rolls. Their menu has four different kinds of lobster rolls. Have their classic cold lobster "The Local" or try a warm lobster roll "Some Fancy". Their "Lobster Taco" is made in a California fish taco style with cold lobster, mayo, lime, cilantro and chili. This is the only restaurant on our list that also has a location in Halifax, NS!
Avonlea Village, 8779 PE-6, Cavendish, PE C0A 1N0
(902) 200-3700- www.daveslobster.com
On the Dock Eatery – North Rustico
On the Dock Eatery is right beside The Blue Mussel Cafe at the North Rustico Harbour and serves a lobster roll that you will be sure to enjoy!
318 Harbourview Dr, North Rustico, PE C0A 1X0
(902) 963-3799 – www.facebook.com/onthedockeatery
Malpeque Oyster Barn – Malpeque
This rural, family restaurant serves delicious, and locally-sourced seafood!
10 Malpeque Wharf Rd, Malpeque Bay, PE C0B 1M0
(902) 836-3999 – www.facebook.com/malpequeoysterbarn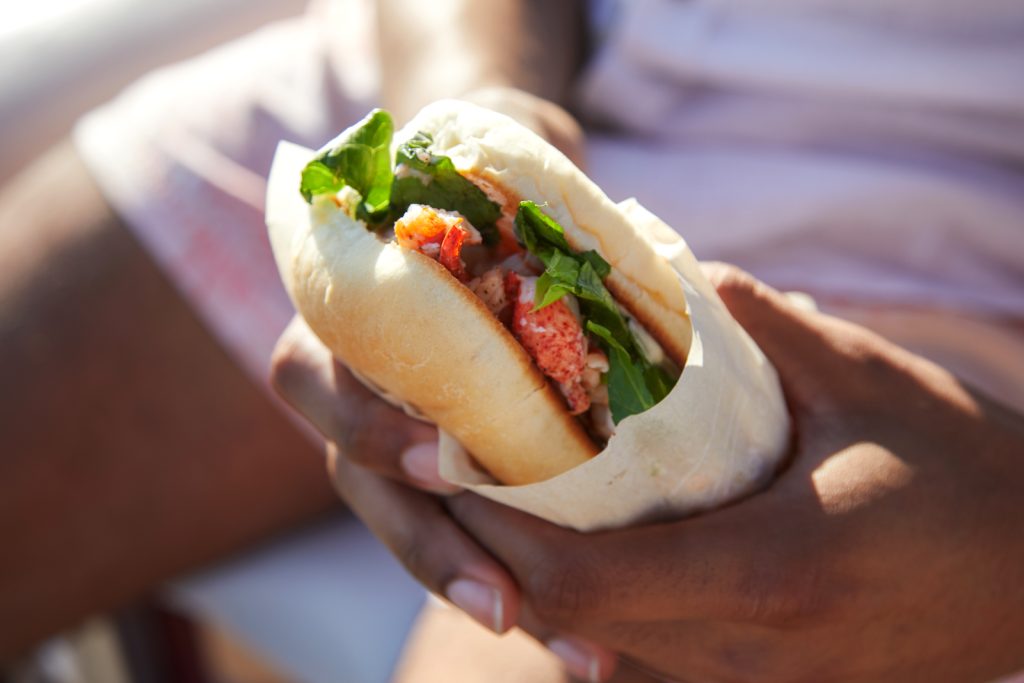 Make sure you check individual restaurant hours and operation dates before making your trip! Most of these restaurants are seasonal and only operate in warmer months.